3 Trends Propelling Senior Care Opportunities in 2021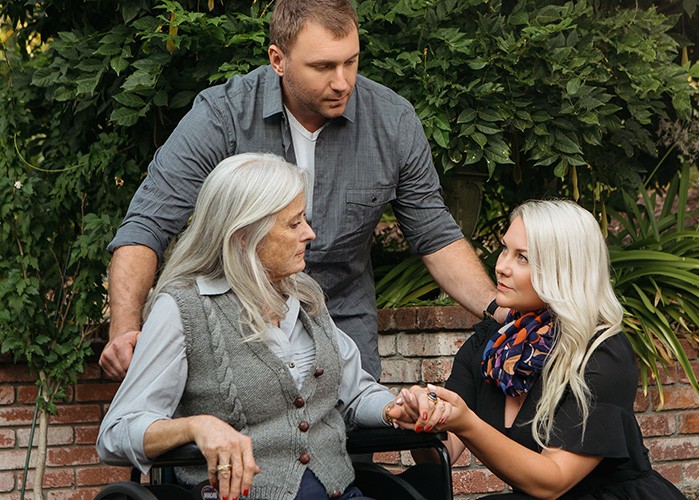 For wise entrepreneurs, finding the right franchise opportunity is an in-depth process that requires market analysis, risk assessment, and more. For many business professionals, industries like fast food, home repair, and retail can provide financial stability but lack the fulfillment that comes with serving the community.  If this assessment sounds familiar to you, the senior care industry might be the perfect fit for your goals.
The in-home care industry is one of the hottest markets to invest in. Because the senior population is the fastest-growing demographic in America, many entrepreneurs are turning to community-based franchise services instead of more "traditional" options. Given the growth that the senior care industry is projected to experience in the next few years, there has never been a better time to consider franchise opportunities with Always Best Care.
You might be asking yourself: "What are the trends that are driving senior care industry success?" Keep reading to find out.
To help you better understand why the senior care market continues to be dynamic and recession-resistant, here are three trends driving senior care industry growth:
The Aging Population
Members of the "boomer" generation made their mark by creating opportunities at every stage of their life. As boomers age, this dynamic won't change. Senior in this age category have a fierce desire to remain independent and age at home, making for unprecedented growth in the home care sector.
Quick Facts:
2 million people in the USA (13% of the population) are 65 or older.
The US population of 65 and older will double during the next 30 years – by 2040, one in five Americans (about 20% of the population) will be 65 or older.
The 85+ population is expected to grow even faster, increasing nearly 150% during the next 30 years, from 5.7 million in 2010 to 14.2 million in 2040.
About 80% of seniors have at least one chronic health condition; 50% have at least two, making home care a desirable alternative to nursing home care.
Proximity to Family
Many seniors live with the reality that their nearest child lives hundreds of miles away. This leaves them little help at home, especially with daily tasks like meal prep and medicine reminders. Compassionate senior care from Always Best Care fills this void, giving seniors a healthy way to engage with others while maintaining their independent lifestyle.
Quick Facts:
About 7.6 million people in the United States require some form of home health care.
Only 43% of seniors older than 70 say that it is "very easy" to live independently without family or caregiver assistance.
More than 1/3 of seniors say that they feel lonely.
In-home senior care gives older adults the chance to benefit from fulfilling human interaction multiple times a week.
25% of seniors say they don't have the resources they need in their community
Caregivers from Always Best Care can drive seniors to appointments and help get seniors the resources they need like medication and food.
New Beginnings
One of the most powerful trends propelling the in-home care industry to new heights is that many business professionals seek fulfilling and meaningful work. Unlike other industries, senior care companies like Always Best Care give smart, hardworking individuals the chance to secure their financial future while giving back to their communities.
Quick Facts About the Personal Benefits of Owning a Home Care Franchise:
Always Best Care franchisees make a real difference by helping seniors find quality of life in situations where that might not be possible.
As an elder care franchisee, you can provide family members with the support they need to maintain their own physical and mental well-being.
Always Best Care franchisees help older adults live healthier, happier, and longer lives than many senior living facilities.
As an Always Best Care franchise owner, you bring an important and necessary service to your community by reducing overcrowding in facilities. This allows those who truly need full-time care the gift of more focused attention.
Achieve Your Goals. Serve Your Community. Make a Difference.
You have a unique opportunity to bring an important and necessary service to your community by franchising with Always Best Care. Your path to newfound success begins with our FREE E-Book detailing the Always Best Care model. The time to initiate change is now – will you be the one to make a difference?