Senior Care Business Ideas: 9 Most-Needed Services for the Elderly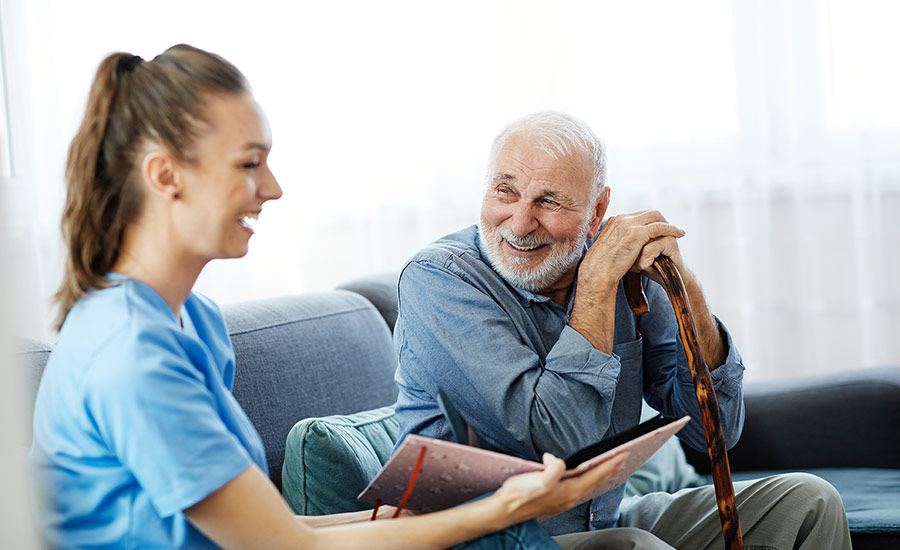 The senior population is growing exponentially. According to the World Health Organization (WHO), one in six individuals will be 60 years or older by 2030, resulting in a global population of 1.4 billion. By the year 2050, that same age group will be 2.1 billion strong worldwide.
With the senior population increasing so rapidly, coupled with less children being born, the senior care industry is expected to boom in the coming years. If you're interested in starting a business that makes a positive impact and has major growth potential, explore different senior care business ideas that'll be in high demand as the senior population grows.
Elderly Care Business ideas
Seniors often have specific needs and challenges that require specialty services. With seniors wanting the ability to age in place, a lot of these services need to be conducted within their homes. Some of the top amenities seniors may need assistance with include:
Home health care: Offering assistance with daily activities, medication management, and medical care.
Transportation services: Providing safe and reliable transportation for medical appointments, errands, and social activities.
Companionship and socialization: Engaging seniors in social activities, outings, and providing companionship to combat feelings of loneliness and isolation.
Nutrition services: Meal preparation and delivery, catering to specific dietary needs and ensuring proper nutrition.
Home modifications: Adapting living spaces to make them more accessible and safer for seniors, such as installing ramps, grab bars, and non-slip flooring.
Personal care services: Providing support with bathing, grooming, dressing, and other personal hygiene tasks.
Specialized health care: Focused services for specific ailments including cancer care, dementia and Alzheimer's care, post-surgical care, and end of life care.
Senior living referral: Recommending the best suited senior living facilities to seniors and their families if the time comes that their loved one can no longer safely live at home.
Law and financial planning: Legal and financial advice that's tailored to the needs of seniors, including estate planning, wills, and long-term care planning.
A great way to incorporate multiple of the above senior care business ideas into one venture is through a senior care franchise. Many senior care franchise opportunities act as one-stop solutions for seniors and their families, coordinating and providing various services to ensure seniors' well-being and quality of life. Plus, reputable franchises will assist you with getting your business off the ground. They've done the work of perfecting their business model; you just need to follow it. Franchisors also provide ongoing training and support to you and your staff to ensure the highest quality of care.
As you look at various franchise opportunities, be sure to not just look at the services they provide, but also the investment costs, territories they have available, and the brand's mission and values. When investing in a franchise, you're essentially becoming business partners with the franchisor. Make sure you feel aligned with the brand before signing a franchise agreement.
Consider Franchising with Always Best Care
At Always Best Care, our business model encompasses many of the listed senior care business ideas. In fact, all of our franchises offer in-home care, senior living referral services, skilled home health care, special care services, and respite care. With this many different offerings, our franchisees are able to generate multiple revenue streams – meaning they can capitalize on their investment.
We offer an affordable business opportunity with investment costs ranging between $81,025 and $145,900, including our $49,900 franchise fee. As proud members of the International Franchise Association's (IFA) MinorityFran and VetFran programs, qualified candidates may be eligible for a 5% discount off our franchise fee.
All of our franchisees are guaranteed their own exclusive territories – and we've got plenty of them! Our brand has ample room to expand our footprint across the nation.
To learn more about our senior care franchise opportunity, request information today, and one of our representatives will be in touch soon.