Finding a Homecare Franchise for Sale: Where to Look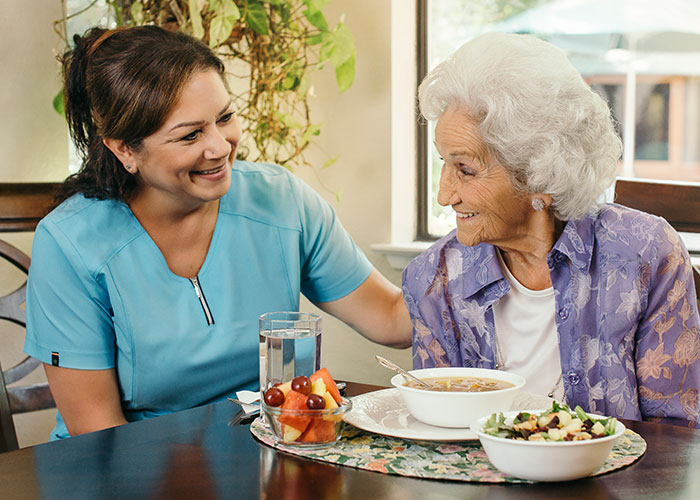 When buying a homecare franchise for sale, you need to be prepared. Use our step-by-step list for everything you need to know for finding and buying a home health care franchise.
Where to Look for Home Health Care Franchises for Sale
So, you're interested in buying a homecare franchise, but you're not sure how to find the best opportunity for you. Fortunately, there are several places you can look to find suitable options:
Franchise directories: Online directories provide a comprehensive listing of various franchise opportunities across different industries, including home health care.
Franchise expos and trade shows: Attending local or national franchise expos and trade shows gives you the chance to meet representatives from different franchisors, gather information, and ask questions about their franchise opportunities.
Franchise consultants: Consider working with a franchise consultant who specializes in the home healthcare sector. They can provide personalized guidance, suggest suitable franchises, and help you navigate the process of buying a franchise.
Franchise websites: Visit the websites of reputable homecare franchise companies directly. Many franchisors provide detailed information about their opportunities, investment requirements, support systems, and contact information for further inquiries.
Buy Existing or Start New: Which is Better?
When buying a franchise, you have the option of purchasing an existing location from a franchisee or you can start fresh with your very own business. To fully understand each avenue, check out the benefits of both options.
Perks of buying an existing franchise location:
Established customer base: An existing franchise location already has a clientele, reducing the time and effort required to build a target audience from scratch.
Efficient operations: An existing franchise location has streamlined systems and procedures, allowing you to take over a well-oiled machine.
Trained staff: Buying an existing location often means inheriting a trained and experienced staff, which can save you time and resources when it comes to recruitment and training.
Advantages of opening a new franchise location:
Territory selection: Opening a new location allows you to choose your own exclusive territory – ideally with minimal competition, potentially leading to better market opportunities.
More flexibility: You have more decision-making power when selecting the location, designing the premises, and customizing the business to fit your vision and the local market.
Lower initial investment: Opening a new franchise location often requires a lower initial investment compared to buying an established location. When buying an established location, you're essentially purchasing the clientele, trained team, and good reputation with the community. These can raise the value of the business and can cost you more upfront.
Regardless of the route you take to purchase your location, take time to conduct extensive research into the brand you're considering. Be sure to obtain a copy of the brand's Franchise Disclosure Document (FDD) and make an effort to speak with existing franchisees. Gather as much insight as possible to ensure the brand aligns with your values and goals.
Before signing the franchise agreement, it's recommended to have a franchise attorney also review the document so you know exactly what you're agreeing to before signing.
Franchise with Always Best Care
Always Best Care is one of the best senior care franchises in the industry. Our franchise brand started in 1996 and a decade later we began franchising our concept. Now, we have more than 200 locations across the U.S. with many more territories available.
What makes Always Best Care stand out from the rest of the home health care industry is our business model. We offer an affordable franchise opportunity built on three revenue streams. Our franchise locations offer in-home care, skilled home health care, and assisted living referral services. Through our continuum of care, we're able to work with our clients at every life stage – guaranteeing them the high quality care they've come to expect from us.
Initial investment costs to open an Always Best Care range between $74,725 and $125,400. This scale does include our $49,900 franchise fee. Franchisees are required to have a $200,000 net worth and at least $100,000 in cash.
If you're interested in learning more about our homecare franchise for sale, be sure to request information today to get a copy of our franchise report.