Helping Seniors Find the Right Recreational Activities for Their Needs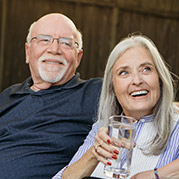 Recreational activities can be a great way for seniors to stay active and engaged. Whether continuing with an existing hobby or exploring something new, they can strengthen their physical and mental abilities. Getting older doesn't have to mean sitting around playing bingo, though it can be a fun way to stay mentally sharp by quickly scanning multiple cards to find the number called.
There is a plethora of activities available for seniors to meet a variety of interests and ability levels. Getting involved in different groups or activities can keep things interesting and provide more opportunities for socialization as well. Here are a few things to keep in mind when helping your loved one choose things to do:
Find activities that align with their interests, whether that's sports, gardening, music, art, books, cooking, photography, or the outdoors. When it is something that they want or like to do, they'll have more motivation to get involved and keep at it. Encourage them to try new things, but also keep their preferences in mind.
Promote independence by paying attention to your aging parent's ability levels. Select activities that they can do on their own or with minimal support. Keeping them physically active can help with mobility, balance, and coordination, while keeping them mentally stimulated can help with memory, focus, and recalling information.
Mix things up to keep it interesting. You want to work a variety of muscles and skills and give them something to look forward to. Finding things you can do together or that they can do with friends can be beneficial as well. Many senior centers or rec centers offer a variety of programs for seniors that can also get them out of the house and making new friends. Here are few activities to consider:
Dance or fitness classes like swing dancing, Zumba, yoga, or water aerobics.
Sports such as frisbee, catch, golf, swimming, bowling, pool, or tennis.
Board games such as Scrabble, chess, checkers, or Trivial Pursuit.
Brain games such as crossword puzzles, Sudoku, word finds, or jigsaw puzzles.
Book clubs to promote socialization, communication, and critical thinking.
Art or music classes to work on hand-eye coordination, creativity, and self-expression.
Talk with your loved one about different opportunities and things that might interest them. They can always try something new and, if they don't like it, pick something different. Or, they may find it is something they never realized they'd enjoy so much. Having something fun to do can boost their mood and confidence.
An in-home caregiver can help seniors find and get to activities in the community as well as do things with them in their home. Whether playing games, going on walks, baking, gardening, or reminiscing about the past, they have someone there by their side, focused on meeting their needs and keeping them physically and mentally active. Plus, an in-home caregiver can assist them with a wide range of daily living activities as well as they age in place.
Learn more about in-home care and how your loved one can benefit from personalized assistance to meet their needs. Contact Always Best Care today at (855) 470-2273 to schedule a free consultation.