Nobody Does It Alone: Find Respite Care Services When You Need Them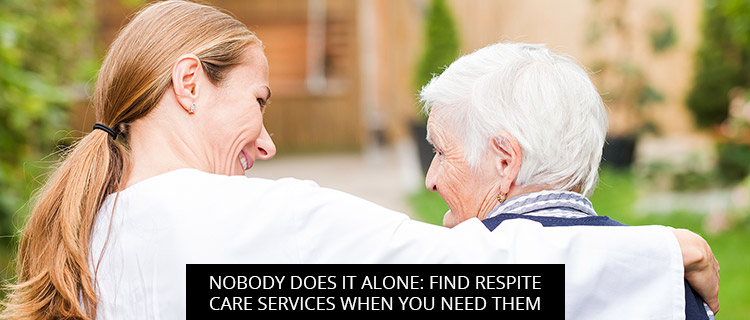 Today's post reviews research on the state of family senior caregivers in Brookfield, WI, then explains how to lift the burden with qualified respite care services.
Read on to learn more, or call (262)-439-8616 to schedule a respite care consultation straight away.
Research review: Families need respite care solutions in Brookfield, WI
While caring for a loved one can be an incredibly rewarding experience, it can also be stressful, especially if you're trying to balance conflicting career, parental, and senior care duties.
Left unchecked, caregiver stress can spiral into caregiver burnout, a condition described by the Wisconsin Department of Health Services as being similar to chronic stress, characterized by overwhelming fatigue, sleep problems, relationship burden, depression, identity discrepancy, feelings of hopelessness, changes in eating habits, and higher risks for a wide range of emotional and physical health problems.
And while most caregivers are reluctant to admit they need support, the truth is that 36% of caregivers now describe their situation as "highly stressful," according to a report jointly commissioned by the AARP and National Alliance for Caregiving (NAC), and nearly one-quarter (23%) of surveyed caregivers said their health had worsened as a result of their care duties in 2020.
Clearly, Brookfield caregivers need support, and our respite care services are here to help before the caregiver burden becomes too much to bear.
Find respite care services when you need them in Brookfield, WI
Always Best Care makes it easy to lift the burden and prevent burnout, putting a complete continuum of qualified respite care solutions at your fingertips, ready to be deployed whenever and wherever you need them.
Whether you need a few hours of respite now and again, or a full-time caretaker to lift the burden for good, we have the staff and the skills you need. Our most popular services include companionship care, personal care, dementia care, Always in Touch monitoring, and Always Safe fall prevention, but we personalize every respite care service to the individual. In this way, we make sure you only pay for what you require and that no care needs go unmet.
To give you peace of mind and make every respite care visit something your loved ones can look forward to, we also guarantee:
All caregivers work around your schedule, 24/7, with no 4-hour minimums or lengthy contract requirements
All caregivers are carefully matched with your loved ones to create good chemistry, and we offer unlimited caregiver substitutions to help you find the right fit
All caregivers are thoroughly screened, with background checks, reference reviews, and medical checks to ensure they're fit for the job and worthy of your trust
All caregivers are fully licensed, bonded, and insured
All caregivers are our employees—no subcontracted care
All caregivers are required to complete stringent training requirements and keep their skills up to date
All caregivers are subject to regular performance monitoring and reviews
All caregivers are 100% compliant with COVID-19 safety protocols to minimize the risk of infection
To learn more about our respite care services and get a free quote on qualified care plans, you can call (262)-439-8616 or fill out our online contact form.