Summer Safety Tips for Spending Time Outdoors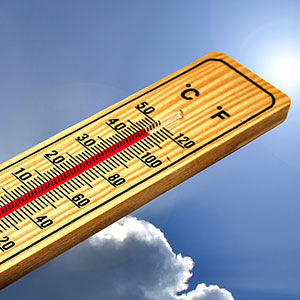 Fresh air and sunshine can be rejuvenating for the body and mind, but seniors should take caution when spending time outdoors, especially during hot days. High temperatures can increase risk of health problems such as heat stroke and heat exhaustion. However, with proper precautions in place, aging adults can enjoy time outside with family and friends to boost their mood (and vitamin D!).
Here are a few tips for staying safe this summer:
Avoid being outdoors during the hottest part of the day. This is typically from around 11 a.m. to 3 p.m., give or take. It's the time when the sun is overhead and the heat is most intense. Opt for activities that take place first thing in the morning or later in the afternoon or early evening. Go for a walk before breakfast or sit outside after dinner.
Cover up. Exposed skin means risk for sunburn and melanoma. Apply sunscreen whenever you will be spending time outdoors, especially to the face, ears, and neck. Wear a floppy hat and sunglasses to provide even more protection and shade your face from the sun. It can also be a good idea to wear light-colored, airy long sleeves or pants to reduce sun exposure while still staying cool.
Drink up. Keep plenty of fresh, cool water on hand, and don't forget to drink it throughout the day. Make it a point to take regular water breaks, or even to apply a cool washcloth to your forehead or the back of your neck. Limit caffeine and alcohol intake.
Find a shady spot. If you are going to be outside in the heat of the day, pick a shady spot to rest. Set up chairs under a large tree, or put up an umbrella. Bringing a portable fan can also be a good idea. For seniors who are sensitive to the heat, know where to go to enjoy the A/C as well, be it a nearby store or even sitting in a vehicle for a bit with the air conditioning turned up. Try to limit time spent directly in the sun.
Know the warning signs of heat exhaustion or heat stroke. These can be serious heat-related illnesses that can put seniors at risk and need to be addressed immediately. If you notice the following symptoms, take a break, get to a cool spot, sip water, and seek medical help.
Heat exhaustion symptoms include:
Nausea/Vomiting
Dizziness/Blurry vision
Headache
Excessive sweating
Weakness/Muscle cramps
Rapid heartbeat
Fatigue
Heat stroke symptoms include:
Headache
Dizziness
Nausea/Vomiting
High temperature (104°F or higher)
Rapid heartbeat
Dry skin
Loss of consciousness
When spending time outdoors, bring a friend, or go with a group. This way you have others looking out for you should you need help, and you can all practice summer safety together. An in-home caregiver can provide seniors with companionship in the home as well as during outings. They can also assist older adults in dressing appropriately, remembering to stay hydrated and take their medication, and coordinating activities with family and friends.
Always Best Care offers a wide range of senior services to support aging in place safely and comfortably. Contact us today at (855) 470-2273 to schedule a free consultation.