Franchising for Women: 4 Ideal Options for Female Entrepreneurs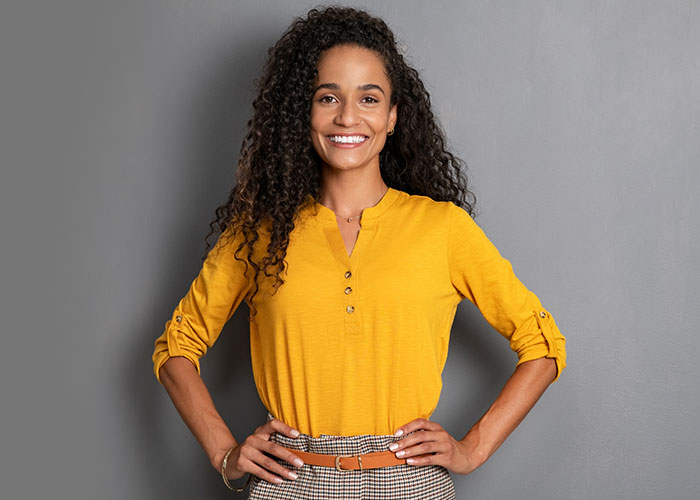 According to a 2022 Guidant Financial report on women in business, last year women pursued franchising at a greater rate than choosing to start an independent business. Franchising offers a faster route to business ownership, and after the COVID-19 pandemic impacted everyone's careers, it's not surprising that women are looking to franchising to regain their place in business.
Certain industries tend to lean more toward female entrepreneurs, and Always Best Care is certainly one of them. However, choosing the right franchise opportunity involves more than making a list of top franchises for women; it has to meet the criteria that work for women looking to build a business.
With many women franchisees in our network, there are four top criteria that make a franchise an ideal choice for women.
Your Definition of Being the Boss
Approximately 58% of women choose to pursue entrepreneurship because they're ready to be their own boss. Some franchises are owner-operated which means you'll be working in the business as well as owning it. That's fine if you're goal is to replace your corporate job with your business. Alternatively, if your goal is to run the business with others performing the work, you'll need to seek out a franchise that has a semi-absentee or absentee business model.
Ensure the Industry has Longevity
The Guildant report also noted that a little over 22% of women business owners are in the retail industry. Our industry (health, beauty, and fitness services) was second at 16%. What the report didn't disclose is the sustainability of those industry options.
The home care industry has been a consistent option in franchising for women because it has longevity in the marketplace. From our research, we know that:
Every day, approximately 10,000 people turn 65 years old
The U.S. assisted living facility market was valued at $87.4 billion in 2021 and research shows the market will grow at a CAGR of 5.48% through 2030
Seniors hold 75% of America's wealth
By 2040, 1 in 5 Americans will be age 65 or older
The number of people aged 65+ who need nursing home care will increase by 75% in the next few years
The U.S. population is continuously aging, and at some point, the older generations will need care. This is where Always Best Care saw a need in the franchising industry. By providing a higher quality service to help seniors age at home or in assisted living, we positioned our franchise to be attractive to women entrepreneurs who wanted a business opportunity that could stand the test of time.
Retirement: When You're Ready
One in five women pursue business ownership because they're not yet ready to retire. However, as part of our initial training, we prepare our franchisees for the day when they do choose to retire, even if it's five, ten, or twenty years into the future. We want our franchisees to grow their businesses knowing that every effort they put forward will directly contribute to the transferability or saleability of their franchise.
A franchise that is truly invested in franchising for women will have these discussions early on in your franchisee-franchisor relationship. Commitments matter and that includes your exit strategy from working life.
How Franchising for Women is Different
For many women, the pandemic altered their career aspirations. Most women were the ones in the family who stayed home with children or cared for aging parents. This took them out of the workforce more than men, but it also encouraged them to research opportunities within franchising.
A critical element of selecting the best franchise for you is whether or not the franchise accommodates your lifestyle and the skill set you bring to the table.

Always Best Care has developed a franchise model that meets the criteria women have when it comes to pursuing a business of their own:
Ownership with the potential to grow and scale
Revenue potential that surpasses what they could earn as an employee
A long-term, viable, and proven franchise model
An industry that is always growing, thereby being recession-resistant
The opportunity to have a meaningful contribution through your work
Always Best Care is a Franchise for Women
Whether you want to work directly in the business or operate an absentee owner franchise, Always Best Care offers a franchise opportunity that meets the core values that women are seeking in building their careers and financial position. Fill out our form so you can learn more about being part of our franchise and we welcome the opportunity to share more details with you.
To get started with Always Best Care, request information through our website, and one of our representatives will be in touch.