FAQs About In-Home Care In Madison, WI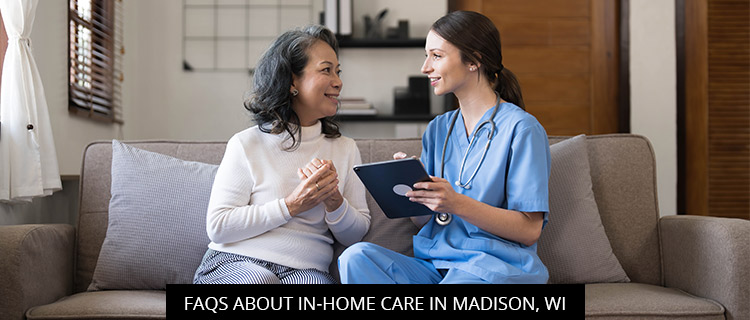 Learn about in-home care and the different options available in Madison, Wisconsin, by reading some frequently asked questions on the subject.
Is In-home Care As Good As Moving Into A Senior Care Community?
There are many excellent senior care communities in the Madison area of Wisconsin. These include nursing homes for seniors with high-level needs, assisted living communities for people who need some care but still want to manage their own lives, and Alzheimer's/dementia/memory care homes for people with neurodegenerative diseases and cognitive impairments. It can be difficult to know which community might be best for you, though. That's why Always Best Care of Madison offers free senior living referral services to help seniors in Madison find the best place for them.
But the best place for you or your loved one might not be any of these communities. While many seniors enjoy their lives in these communities, others prefer to remain in their own Madison-area homes. They love their homes and they like having their own private spaces. That's why Always Best Care of Madison offers in-home care services. Our caregivers can visit you and provide a number of different care services. We strive to provide any service you could otherwise get in a care community, but right in your own home!
Is In-Home Care Expensive?
Cost is always a concern. Because you would have care delivered to you in your home, many people assume in-home care is expensive. Actually, in-home care is usually more affordable than moving into a care community.
What If My Loved One Has A Special Condition?
At Always Best Care of Madison, we have caregivers on our team who are specially trained to serve seniors with specific conditions. We can provide specialized care to those with cancer and those with Alzheimer's disease or another form of dementia. We can also help our clients recover from surgery, transfer back home from the hospital, and help with fall prevention.
Can Caregivers Help With Housekeeping?
Yes, our caregivers can do light housekeeping for our clients. They can sweep floors, take out the trash, water plants and more. They can also help with errands, such as grocery shopping, and with transportation.
When Is In-Home Care Available In Madison, WI?
Always Best Care of Madison offers 24-hour care. However frequently you need a caregiver to visit, whenever you need a caregiver to visit, we can help.
Contact Always Best Care Of Madison For A Free Consultation.
To learn more about our in-home care‌ services available in Madison, or our senior living referrals, please do not hesitate to get in touch with us via our website or call us at 608.234.4761.