How To Approach The Topic Of Assisted Living to Older Parents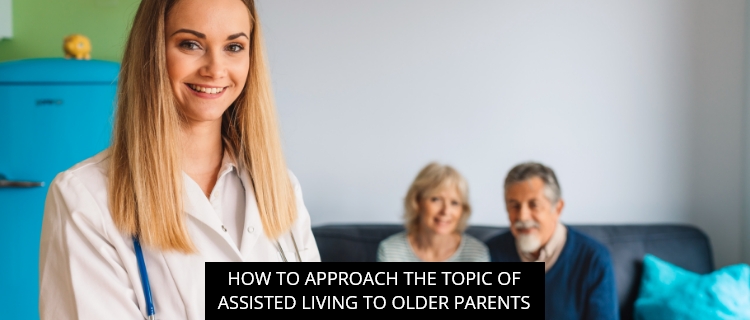 The topic of assisted living can be quite tough for families. Older adults perceive the idea of moving into a senior living community a blow to their independence. Adult children and spouses are often hesitant to bring up the topic because they are afraid of how their loved ones will react.
While moving is a huge job, assisted living is actually more beneficial for seniors. Older adults are never alone. There are always new opportunities to mingle with their peers and caregivers are always available to help them with activities of everyday living (ADLs).
Here are some tips that Always Best Care recommends for how you can approach the topic of assisted living with your aging parents and receive a favorable response from them.
Discuss Future Plans And Make Them A Part Of Ongoing Discussion
By bringing up the topic of assisted living to your elderly parents while they're still healthy, independent, and living in their own homes, there is no pressure for having to find something right away, so you can approach the topic in a non-threatening way. Open the conversation by asking your elder parents about their future wishes. Once you know what they are, you can factor them into ongoing discussions.
Research Senior Housing Options
Senior living communities vary according to the level of care required. Learn more about the different types of senior living settings and level of care before you open the conversation with your elderly parents.
The average monthly cost for senior assisted living in Wisconsin is $4,400 per month. So, you will need to discuss finances with your older parents well before hand. You will need to make sure they are well set up with a pension plan or long-term care insurance or veteran benefits (for veterans) as those will cover the costs of assisted living.
Always Best Care Madison offers free assisted living placement to residents in the Dane County and surrounding areas. We have strong relations with organizations and health care workers in the community and we will work with you and your loved ones to help them find a senior living center that is well suited to their needs and budget.
Involve Your Senior Parents In The Decision-Making Process
Assisted living is a big life decision, so your elderly parents should be involved with the decision-making process. You want them to know that they will have the final say on where they are going to live, the kind of care they will receive, and that you will respect their decision.
Always Best Care encourages family members to invite their loved ones on tours of our partnered senior living centers. That gives them a chance to talk to the staff, other senior members, and to get a general feel of a senior living center. Only then will they be able to make an informed decision.
Maintain A Positive Language And Tone
When opening the topic of assisted living, refer to a senior living center as a community. Maintain an upbeat tone while talking and highlight the benefits of assisted living to your loved one.
People are drawn to benefits because of their promise to satisfy a need or desire. This is just as true for older adults as it is for anyone of every other age category. Social and leisurely activities are powerful motivators for seniors because it eliminates the fear of loneliness most older adults feel and it promises continued independent living.
When you and your loved ones are ready to visit our senior living centers, we will take you on a guided tour where we will answer all of your questions. Call (608) 315-2378 today to book your care consultation and start the assisted living placement process, or click here to book online.