Why You Should Consider An Assisted Living Placement In Madison, WI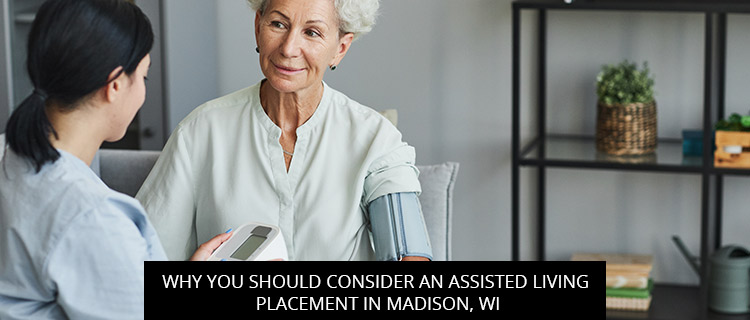 Discover how assisted living placements work and learn about the many benefits Always Best Care of Madison can provide for you with our referral services.
An Assisted Living Placement Helps You Find The Right Senior Living Community For You And Your Family.
There are many senior living centers in and around Madison, Wisconsin. Seniors and people living with disabilities have many options when it comes to where and how they want to receive care. It's good to have options, but with so many possibilities, how can you figure out which community is best for you?
Always Best Care of Maison can help. Our team will sit down with you and your family in your or their Madison-area home and discuss all your options. We'll tell you about the different services offered by the different senior care communities near you, and we'll go over the different architecture, locations, and prices available. We'll even guide you on personal tours of the communities that interest you most. Once you've made your decision, we'll work hard to get you or your loved one placed and settled in the community of your preference.
During Our Assisted Living Consultation, We'll Explain All The Sometimes-Confusing Terminology.
Did you know that an assisted living community is not necessarily the same as a senior living community? Another facility called a long-term care center could also be quite different. This can be confusing for many people. We can give you all the information you need to make the right decision for your family.
All assisted living communities are senior care communities, but not vice versa. The terms "senior care community" and "long-term care center" are umbrella terms that encompass assisted living communities. Assisted living is about balancing care and independence. Assisted living is a great option for seniors who require some care to be healthy and safe, but who can still manage their own lives‌.
Nursing homes are also long-term care centers, but they specialize in housing people with high-level needs. Nursing home residents often don't take a leading role in managing their own lives. Memory care homes, also called Alzheimer's and dementia homes, are for people with neurodegenerative diseases or who have suffered brain trauma. Finally, independent living communities, also called retirement homes, are senior living communities, not care communities. The staff there doesn't provide personal care to the residents.
Contact Always Best Care Of Madison For A FREE Assisted Living Placement Consultation.
Our senior living referral services are free to our clients. There is zero cost to you. We'll give you our informed, unbiased opinion of which community or communities suit you best. To learn more, please contact us via our website or call us at 608.234.4761.