3 Reasons to Invest in an Always Best Care Franchise vs Starting an Independent Company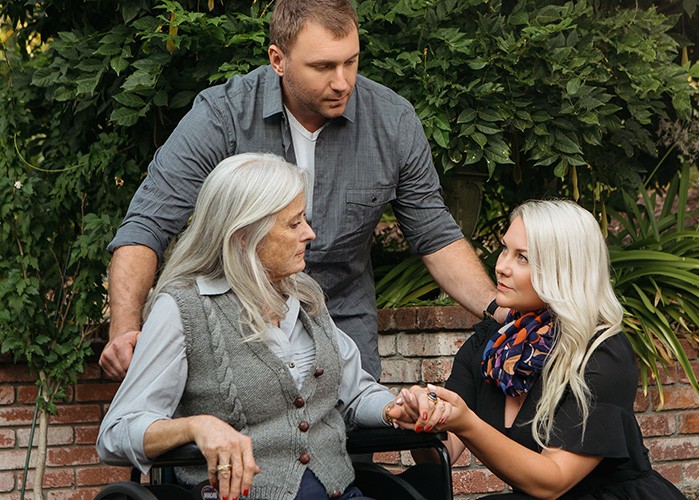 There has never been a better time to invest in a home care business than in 2021.
While the senior care market has been booming for years, the COVID-19 pandemic shed light on how much seniors truly need compassionate in-home care. When you consider that most seniors prefer to "age in place" rather than risk a loss of independence at a nursing home facility, it's easy to see why entrepreneurs are flocking to the home care industry.
If you're reading this blog, there is a good chance that you are interested in a fulfilling career as a senior care business owner. If you are, you have probably asked yourself whether you should invest in a home care franchise or try to start an independent business from the ground up.
Unlike independent home care businesses, Always Best Care provides our franchisees with a proven, effective senior care business model that paves a pathway to success.
Statistics show that the success rate for independent start-ups is much lower than that for franchise companies. According to the U.S. Bureau of Labor Statistics and the U.S. Small Business Administration, 70% of independent start-ups are still in business after two years, and 50% of still in business after five years. This number falls to just over 30% for independent start-ups that last longer than ten years and 25% for those lasting more than 15 years.
We believe that joining a group of dynamic, driven, supportive senior care professionals like those at Always Best Care is always a better choice than going the independent route – and here are three reasons why.
1. Proven Training System
Most independent business owners in the senior services industry do not have immediate access to robust training systems and support networks. This puts them at an instant disadvantage, leaving them to fend for themselves if they have no previous experience as a home care business owner.
At Always Best Care, we provide each new franchisee with the most comprehensive training system in the senior care industry. We call it ABCUniversity. Our training program focuses on the operational activities of setting up, managing, and marketing your senior care agency. We use innovative techniques and media to ensure that new franchisees absorb our thorough system, setting them up for long-term success.
New franchisees receive the following resources during training:
Field visits to your new Always Best Care franchise location and on-site business coaching.
Ongoing senior care industry training through various methods, including online educational resources and instructor-led courses for you, your care providers, and staff.
Structured planning to learn key performance indicators to make the most out of your daily activities.
Custom financial assessment and benchmarking tools.
Planning sessions with National Directors / Area Representatives and corporate staff with experience in your local market.
Access to localized, annual business planning programs and continued SWOT (strength, weakness, opportunity, threat) analyses, so you're in control of your senior care business.
2. Reliable, Ongoing Communication
Unlike independent senior service business owners, Always Best Care franchisees reap the rewards of constant communication with both local and corporate Always Best Care representatives. While an independent business owner is responsible for developing company initiatives, Always Best Care provides ongoing information about the senior care industry and the many successes experienced by our top-earning franchisees.
New franchisees receive the following benefits of constant communication:
Regularly scheduled meetings and calls with Area Representatives / National Directors, to enhance your businesses' development and profitability.
Specialized training resources for your staff.
Daily access to insightful webinars covering a wide range of subjects relating to your franchise operations.
Local, regional, and national meetings designed to protect best practices and maintain corporate communication.
Invitations to bi-annual leadership conferences, where you can network with other franchise owners and stay up-to-date on Always Best Care training and advisory board input.
3. Protected Referral Network 
Simply put, the senior care industry is a referral-based business. While many factors play a part in a franchise's success, building relationships with many referral sources is what truly drives growth. Unlike independent home care businesses, which must develop referral networks from scratch, Always Best Care has valuable relationships and resources set in place from the first day a new franchise owner opens their doors.
It may take years for a start-up to develop relationships with health care industry professionals. At Always Best Care, we protect the referral sources in our franchisees' territories. We designed our territory policy to protect our franchise owner's marketing efforts and revenue channels and referrals inside their territories.
The bottom line is this: Our territories create reliable, achievable opportunities for our franchisees. If you're looking for unwavering support and a clear pathway to financial stability, Always Best Care will always be a better choice than starting an independent operation.
It's Time to Start Your Career in the Home Care Industry
If you're ready to take the next step to success, the best way to get started is by downloading our FREE E-book today. In just a short amount of time, you can begin building your future in one of the hottest franchise markets in the U.S!