3 Reasons Why the Home Care Industry's Growth Proliferated with COVID-19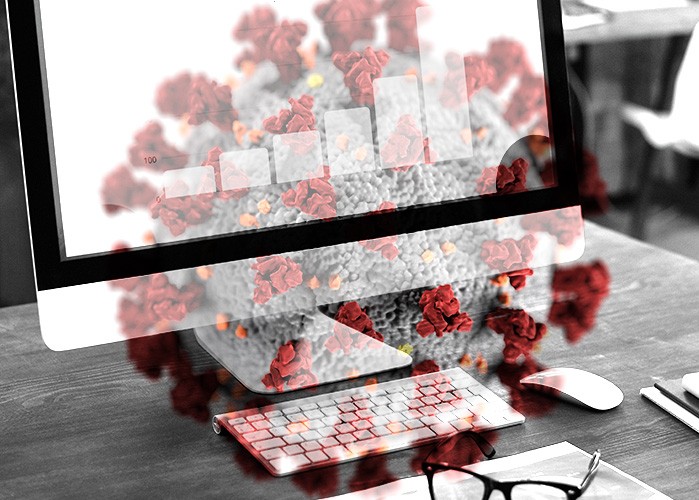 Historically, the home care industry has been an underappreciated segment in healthcare, despite providing seniors with much-needed, personalized care.
But the COVID-19 pandemic has changed all of that. Indeed, the pandemic has changed just about everything we do. It turned the world upside down but was a catalyst for non-medical in-home care providers to prove their worth. Unlike in-patient facilities, home care kept high-acuity seniors comfortable and safe at home while cutting down viral transmissions.
A recent survey showed that 54% of consumers cited fear of contracting the virus as a primary reason to delay care. As older adults delayed surgeries, rehab, and other treatments, they needed help at home, increasing the need for in-home care services.
Even before the pandemic, in-home care has been a crucial service for many seniors. That's because about 7.6 million people require some form of in-home care daily. Prior to the pandemic, approximately five million people received care at home in 2019. As the coronavirus spread and patients felt reluctant to in public, that number surged to 12 million by the end of 2020.
But what caused such explosive growth? Why are more business-minded professionals seeking opportunities to grow a business in the senior care industry? Recent studies point to a few causing factors:
The Franchise Model
Amid the economic uncertainties many businesses faced during the pandemic, in-home care franchises flourished. That's because, according to many experts, entrepreneurs viewed senior care opportunities as low risk. For many, that opinion was formed because of the franchise business model that many companies use. Franchise models like Always Best Care's system are relatively safe for new owners because they can build a business without starting from scratch.
Unlike many business opportunities, Always Best Care's award-winning training and support systems set franchisees up for success, and people are noticing. In a six-month period, Always Best Care saw a significant increase in home care inquiries compared to the same time frame a year before.
Increased Awareness Around In-Home Senior Care
Ten years ago, many people didn't fully understand the value of home care. Over the last decade, awareness of in-home care has grown. However, it wasn't until the pandemic that its popularity exploded. That's because, early in the pandemic, serious concerns arose about keeping seniors in nursing homes, where COVID could spread like wildfire. Seniors and their adult children saw in-home care as a safer, more effective alternative and still do to this day.
Increased awareness surrounding in-home care coincided with the fact that more payers now cover care that keeps seniors in their homes (where they prefer to be) and out of hospitals. In fact, LTC insurers often use home care coverage as a cost-conscious alternative to long-term, residential care, while Medicaid and the Veterans Administration also cover senior care services.
The bottom line? Senior care's growth isn't stopping anytime soon due to the increased awareness of senior care's benefits and the sheer demand for quality in-home care.
Higher Quality Care
When given a choice, seniors prefer to age at home where they feel safe and secure. However, for seniors staying at home during the pandemic to avoid COVID-19, problems of isolation and depression began to manifest.
Senior isolation was already an issue, but with the pandemic, it became a concerning health threat. Many seniors found themselves without social interactions or family visits, creating a crucial need for personalized care and companionship. For many seniors and their families, in-home care provided them with the one-on-one interactions they needed to stay healthy and happy.
Though COVID may feel like it is in the decline, many seniors still prefer non-medical in-home care because they receive a higher quality of care than in nursing homes and care facilities.
Make a Difference and Build a Business with Always Best Care
The growth of the home care industry has attracted entrepreneurs from all walks of life who see a rare opportunity to grow a business and make a difference. As an essential business, Always Best Care franchisees provide services for their clients that they will always need regardless of economic conditions. No matter how high inflation soars, one thing is sure: People still need care.
With about 10,000 seniors turning 65 every day, the need for in-home senior care is more pressing than ever, and demand isn't slowing down. If you're ready to learn more about becoming an Always Best Care franchisee, your first step toward success starts by downloading our free E-book today.
Sources:
https://www.kaufmanhall.com/sites/default/files/documents/2020-06/Consumer%20Attitudes%20Inform%20Post-COVID%20Recovery_KaufmanHall.pdf
https://www.definitivehc.com/blog/growing-demand-home-care
https://www.mckinsey.com/industries/healthcare-systems-and-services/our-insights/from-facility-to-home-how-healthcare-could-shift-by-2025
https://home-care-franchise.alwaysbestcare.com/why-start-a-home-care-business/