4 Reasons Why Veterans Make Fantastic Senior Care Franchise Owners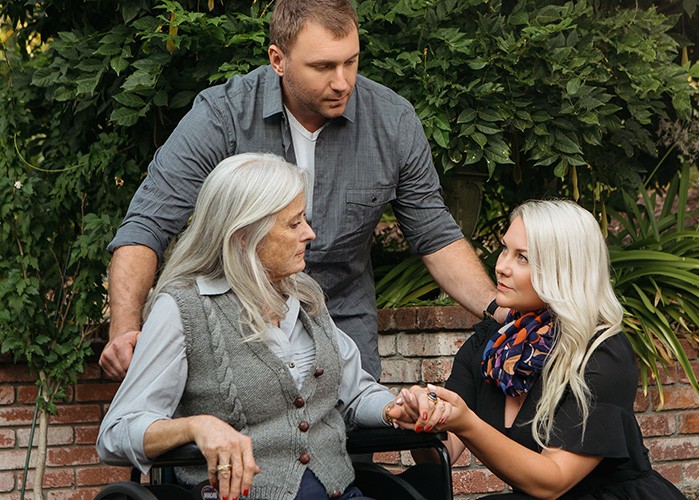 According to the International Franchise Association's (IFA) Franchising for Veterans Industry Analysis, 1 in 7 U.S. franchises is owned by Veterans. Additionally, 9% of all business owners in the U.S. are Veterans.
Those are big numbers, but when you begin to think about it, it makes sense. As Veterans return home from service, many begin searching for job opportunities that allow them to use the skills they acquire during active duty. These hardworking, dedicated men and women possess qualities that make them ideal senior care franchise owners. Some of those qualities include:
Leadership
Reverence
Compassion
High Standards
As senior care franchise owners, Veterans not only use their innate skills to find success, but franchisors can benefit greatly from awarding home care businesses to these disciplined individuals. At Always Best Care, our commitment to helping Veterans live better lives at home has made us a top choice for Veterans looking for their next career opportunity. Veterans flourish in their role as in-home care business owners, and here are four reasons why.
Strong Leadership
Not all leaders are born with a "leadership gene." Rather, many of the world's most successful leaders learned how to lead through formal or even informal training. Many servicemen and women fall into this category, having learned to lead through formal training and by leading their team or squadron during active duty.
In the business of senior care, this kind of experience is priceless. It can't be replicated, even with the extensive training offered by ABCUniversity. Having the innate ability to lead and use other skills acquired during active duty helps Veterans become top earners at Always Best Care.
Proficient at Following Established Systems
One of the many advantages of being a senior care franchise owner is that there is already a time-tested franchising system set in place. Always Best Care franchisees do not have to exhaust all their resources to start a business from scratch. Veterans become successful home care business owners because they can follow established, successful systems like Always Best Care's own franchise model. Veterans can discern complex systems and stick to them, most often because they had to do so while in the military.
Veterans Can Grow Their Network Significantly
In the military, Veterans spend years serving their country. During this service, unbreakable bonds are often formed with people in similar situations. These tight-knit relationships follow many servicemen and women long after their active-duty obligations are fulfilled, making the transition into civilian life easier.
When a veteran's network of family and friends see their growing success as an Always Best Care franchise owner, they are inclined to spread the word in their local communities. When Veteran senior care business owners tell other Veterans about their success, they will be more likely to consider franchising opportunities as well. After all, Veterans are incredibly loyal to their fellow soldiers.
Veterans Attract Quality Customers and Employees
In the previous entry, we mentioned that Veterans trust other Veterans. Conversely, many civilians trust veterans as well. Local community members are more than willing to support a Veteran-owned business, especially when they hear a new Veteran-owned business is opening. Because members of the local community tend to trust our Veterans, they are more likely to use their senior care services and refer family members to their business. In many cases, this begins a snowball effect of success. In addition, local governments are likely to support and promote Veteran-owned companies. When combined, these factors generate a loyal customer base, higher revenue, and quicker growth.
Veteran Franchise Opportunities with Always Best Care
Veterans choose to franchise with Always Best Care because they know we are committed to providing the support they need to grow a successful business. To help support our beloved servicemen and women, Always Best Care is committed to offering qualified Veterans a 5% discount on their initial franchising fee.
Are you ready to get started on your next mission? Start your journey to success by downloading our FREE E-Book. If you're a veteran ready to give back to your community, the time to do so is now.