6 Retirees Share Their Second-Career Stories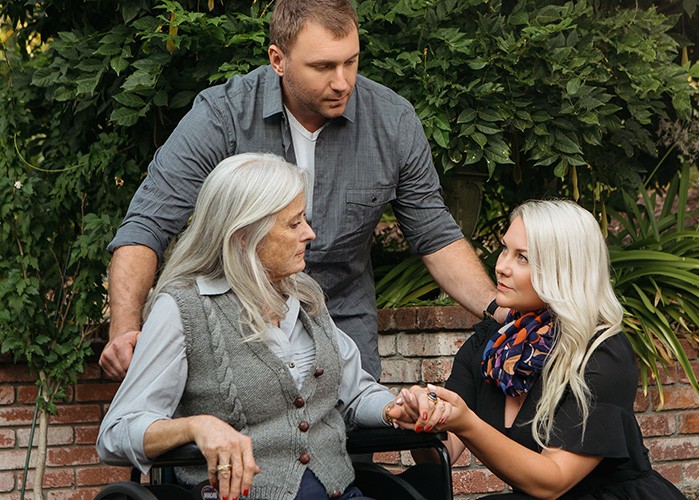 Retirement doesn't have to be the end of all types of work. Retirees may need to bring in additional income. But for many people, taking on additional work during retirement can mean more than an extra paycheck. A retirement job is often a chance to pursue a long-kept dream, stay engaged or find fulfillment in a meaningful role. These retirees discuss what made them take on a second career and how others can follow in their footsteps.
Following a Passion
Nearly 20 years ago, Bonnie Zwack retired from a successful career in real estate in Minneapolis and moved with her husband, Neil, to Southern California. While playing golf, she met new friends who were grieving the loss of a parent and looking for ways to relocate the surviving parent. In response, Zwack researched ways to assist those who wanted to move a loved one to the area and provide care for them. In 2010, at age 70, she opened Always Best Care of Desert Cities, which provides senior services. "I was completely unfamiliar with the home health industry, but my innate desire to help others is what motivated me to immerse myself into the business," says Zwack, who now lives in Palm Desert, California. "Once your passion is identified, the hard work will feel effortless and the rest will fall into place."
Taking on a New Challenge
After a career spent in finance, Denny Jensen retired. While he had looked forward to days filled with no stress, he found the allure didn't last. "You can only play golf so many times," says Jensen, now age 76. During a trip to Hawaii with his wife, the couple noticed a booming local ice cream franchise. Inspired by the idea of starting a business that wouldn't need to be built from the ground up, Jensen researched franchising. He became a franchise owner by purchasing a Molly Maid cleaning company in Sparks, Nevada, in 2013. "Make sure whatever you choose is challenging but fun," Jensen says.
A Chance to Reinvent
Just before his 61st birthday, Paul Dillon retired from being a consultant at an accounting firm. Looking to take on something else, Dillon sought ways to provide project management and business development services to companies in the services industry. "That didn't work out. I had to pivot several times before I found a niche that worked," Dillon says. During this time, one client asked him to take on an assignment that involved researching companies that were hiring veterans. As a former U.S. Army Reserve First Lieutenant who fought in the Vietnam War, Dillon decided to start a firm devoted to helping veterans who want to start their own business. The business, Dillon Consulting Services, is based in Durham, North Carolina, with another office in Chicago. To others who want to start a business, "Be flexible," Dillon says. "Find an area or industry that is underserved, where you can add value, then go for it."
Keeping an Active Mind
Ella Tyler, a retiree and former lawyer living in Marble Falls, Texas, now tutors students online through a platform called Varsity Tutors. "I answered an ad for people who could tutor the Law School Admission Test about two-and-a-half years ago," Tyler says. She has since expanded her services and now offers tutoring in areas such as law school classes and bar exam preparation. "Money is one of the benefits, but another is that I get to keep my mind very engaged," Tyler says. "I also get to share my experience as a practicing lawyer with people who want to be lawyers."
Creating Something New
After working as a costume designer in the motion picture and TV industry for 35 years, Kerry Mellin of Simi Valley, California, struggled with arthritis. She dealt with the condition in various ways, including taping her hand to the broom when sweeping to reduce thumb pain. Thinking there had to be a better way to deal with grip issues, she teamed up with other family members to develop a grip aid. "We made 1,000 prototypes," Mellin says. "We obtained two patents, trademarks and started our business." Today Mellin is the designer and cofounder of EazyHold, which is now used at more than 4,000 hospitals. "While baby boomers do use our product, 90 percent of our product is sold to infants and children with severe disabilities," Mellin says. "To invent something that was so needed, yet so technically simple, is incredibly rewarding. Every day parents post pictures of their children using our product, telling us how excited they are that their child is able to eat by themselves, or drink by themselves, or write or paint by themselves."
Building an Online Business
Debbie Donaldson spent her career as a business news publisher. "After retiring, I published a book about our personal strengths and began speaking at professional organization meetings," Donaldson says. "I learned the greatest need is good marketing and sales, so I wrote a second book and set up an online training company. The flexibility of an online business gives me the ability to generate income and choose the hours I want to work." Donaldson lives in Las Vegas and is the founder and CEO of b2bENTREPRENEUR.org. When starting an online business, "Be patient with yourself, especially if you are expecting to generate income," Donaldson says. "Remember, this is a new adventure, and choose what you enjoy doing."