Always Best Care Expands in Canada, Bringing in-demand Senior Services to Calgary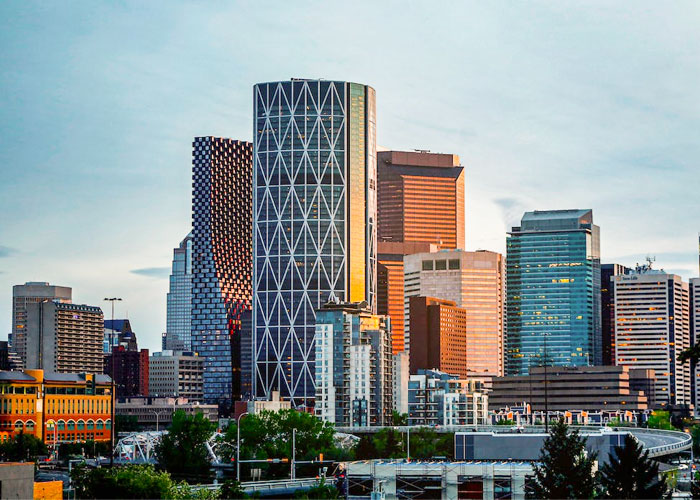 Local Husband-and-Wife Team Open Always Best Care of Calgary to Deliver Award-Winning Senior Care Services to their Local Community
Always Best Care Senior Services, one of the leading senior care franchise systems in the United States, announced today the opening of its newest location in Canada. Always Best Care of Calgary is now providing award-winning senior care services throughout SW Calgary and surrounding areas. The new business is owned by local husband-and-wife team Kiersten Wudel and Kris Rudy.
The couple brings a variety of skills – including Wudel's background as a registered nurse and Rudy's experience as a recruiter – to their new entrepreneurial endeavor that will aid in developing client and caregiver relationships. Wudel is a Calgary native who has spent her career in the healthcare industry after graduating from the University of Calgary with a degree in Nursing. Rudy grew up in Manitoba, moving to Calgary twenty years ago as a small business owner. First-time franchisees, both found what they were looking for in Always Best Care, which is the opportunity to help others while investing in an established brand with a strong business model.
"After 12 years working in Acute Care, I know firsthand that our community needs more access to homecare support," said Kiersten Wudel, co-owner of Always Best Care of Calgary. "Kris and I want to provide services that will allow seniors to remain in their homes as long as they want to, living their happiest and healthiest lives."
Kris Rudy added, "Calgary's senior population is growing rapidly, and with Always Best Care, we have an opportunity to enhance quality of life and bring peace of mind to many families in our region. We are excited to build our caregiving team and make a difference here at home."
Always Best Care's growth in Canada is being spearheaded by Steve Kelly, who was awarded a Canadian Master Franchise territory and opened Always Best Care of Oakville, Ontario, in 2020. As part of the master agreement, Kelly is responsible for driving the brand's expansion throughout Canada by attracting new franchise owners like Wudel and Rudy.
"We're thrilled to welcome Kiersten and Kris to the Always Best Care family and look forward to supporting them as they serve in the Calgary area," said Steve Kelly, Master Franchisee for Always Best Care in Canada. "They have a passion for helping others, and we are confident their work ethic, values and integrity make them a true asset to their community and to our brand as we expand our presence in Alberta, Ontario and beyond."
Always Best Care is a leading provider of non-medical in-home care and assisted living referral services. The company delivers its services through an international network of more than 225 independently owned and operated franchise territories throughout the United States and Canada.
By working with case managers, social workers, discharge planners, doctors, and families, Always Best Care franchise owners provide affordable, comprehensive solutions that can be specifically matched to meet a client's particular physical or social needs. The hallmark services of Always Best Care include non-medical in-home care and assisted living finder and referral services, with skilled home health care in some limited markets.
Always Best Care of Calgary is located at 4620 Manilla Road SE. For additional information or to schedule a care consultation, call 403-768-4454 or visit www.alwaysbestcareCalgarySW.com.
About Always Best Care
Founded in 1996, Always Best Care Senior Services is based on the belief that having the right people for
the right level of care means peace of mind for the client and family. Always Best Care has been assisting seniors with a wide range of conditions and personal needs for over 25 years and currently provides thousands of hours of care every year. Franchise opportunities are available to individuals interested in leveraging the company's clear strategy and proven track record for delivering affordable, dependable service to seniors in their local areas.
Always Best Care also offers exclusive programs such as Always in Touch, Balance Tracking System and remote patient monitoring. For more information regarding Always Best Care's solutions, visit www.alwaysbestcare.com.