ALWAYS BEST CARE HONORS NATIONAL AND REGIONAL CAREGIVERS OF THE YEAR FOR 2017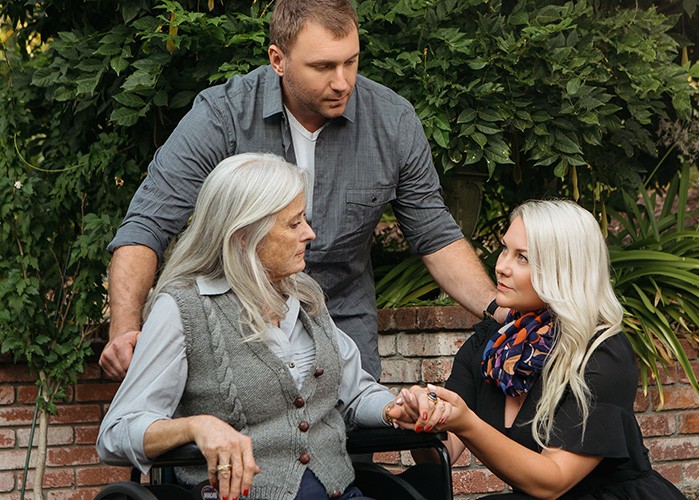 Senior Care Leader Awards Extraordinary Caregivers at Bi-Annual Franchise Conference
ROSEVILLE, Calif. (July 10, 2017) — Always Best Care Senior Services, one of the leading senior care franchise systems in the United States, announced today the winners of its annual Caregiver of the Year Awards. Always Best Care awarded nine of its caregivers at its Bi-Annual Franchise Conference in Miami last month. Since launching the annual program in 2013, Always Best Care has recognized its caregivers who demonstrate extraordinary commitment to the care of their clients and their families.
This year, Donnissha Moulden of Fallston, Maryland was named Always Best Care's National Caregiver of the Year after being honored as Regional Caregiver of the Year for the Mid-Atlantic Region. Moulden also was honored as a Regional Caregiver of the Year in 2016. Both Moulden, along with Joshlyn Smith, the 2016 National Caregiver of the Year, were both recognized at the conference in Miami.
"The Always Best Care family takes pride in recognizing its outstanding caregivers each year and the contributions they make to our company," said Jake Brown, CEO of Always Best Care. "Caregivers are the heart of what we do, and it is their commitment to caring for those in need along with their families that make Always Best Care who we are. We feel incredibly honored to award this year's winners and to thank them for their selfless, tireless work."
At the regional level, Always Best Care also honored the following Caregivers of the Year:
West Region – Martha Jones, Vacaville, California
Southwest Region – Michael Shelby, Englewood, Colorado
South Region – Camella Stallworth, Fleming Island, Florida
Carolina's Region – Carol McCray, Wake Forest, North Carolina
Midwest Region – Maggie Spencer, Brookfield, Wisconsin
New Jersey, Eastern Pennsylvania and Delaware Region – Veronica O'Neill, Bethlehem, Pennsylvania
Central Region – Annette Kramer, Mishawaka, IN
Always Best Care is one of the nation's leading providers of non-medical in-home care, assisted living placement services and skilled home health care. The company delivers its services through an international network of more than 200 independently owned and operated franchise territories throughout the United States and Canada.
By working with case managers, social workers, discharge planners, doctors, and families, Always Best Care franchise owners provide affordable, comprehensive solutions that can be specifically matched to meet a client's particular physical or social needs. The hallmark services of the Always Best Care include non-medical in-home care and assisted living finder and referral services, with skilled home health care now being phased in throughout the country.
For additional information on services available through Always Best Care, or for a free consultation, please call (855) 470-2273 or visit https://www.alwaysbestcare.com/.
About Always Best Care
Founded in 1996, Always Best Care Senior Services is based on the belief that having the right people for the right level of care means peace of mind for the client and family. Always Best Care assists seniors with a wide range of illnesses and personal needs, and currently provides thousands of hours of care every year. Franchise opportunities are available to individuals interested in leveraging the company's clear strategy and proven track record for delivering affordable, dependable service to seniors in their local areas.
Always Best Care also offers an exclusive program called Always in Touch, a telephone reassurance program that provides a daily phone call to seniors and disabled adults who are living alone and have limited contact with the outside world.  Always in Touch is the only absolutely free national telephone reassurance program of its kind anywhere in the USA and Canada. For more information on Always in Touch, or to request an application, visit www. Always-in-touch.com.