ALWAYS BEST CARE LAUNCHES NATIONAL CAREGIVER RECRUITMENT CAMPAIGN AMID COVID-19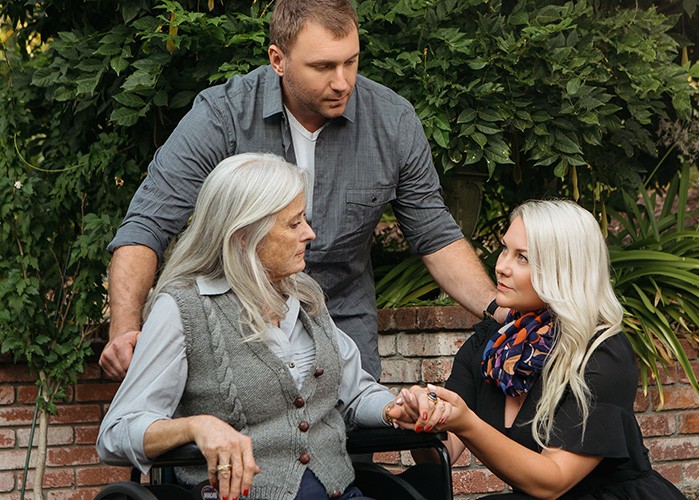 Leading senior care franchise aims to hire thousands of caregivers in response to increased demand for in-home care
Always Best CareSenior Services , one of the leading senior care franchise systems in the United States, announced today the launch of an aggressive nationwide caregiver recruitment campaign to meet an increased demand for in-home care amid the COVID-19 pandemic. Always Best Care provides essential services to seniors and disabled adults, including non-medical in-home care and assisted living referral services, as well as skilled home care for clients that suffer from illness or injury. Always Best Care delivers its services through an international network of more than 200 independently owned and operated franchise territories throughout the United States and Canada.
"It's widely recognized that the elderly population is extremely vulnerable to the novel coronavirus, and as a result, the landscape of senior care will likely be changed forever," said Jake Brown, President and CEO of Always Best Care. "Compassionate, hard-working and dedicated caregivers are the foundation of Always Best Care, and with the sudden shift to our industry, we recognize the need to build upon our network with individuals looking to help. With outstanding benefits and training programs in place, we urge those looking to make a positive impact – whether an experienced caregiver or someone looking for a new opportunity – to contact their local Always Best Care to learn about career opportunities."
With thousands of caregivers already on hand, Always Best Care is recognized for being an employer of choice within its sector through its impressive caregiver benefits. Local offices across the country offer various benefits including flexible schedules, competitive wages, ongoing training programs and certifications, employee recognition initiatives, among many others.
"I couldn't be where I am without my company; without my Always Best Care company. The whole staff is just wonderful. They're excellent. I couldn't be where I am today without them," said Quandra Conner, caregiver at Always Best Care of Midlothian. "I want them to know that it's not just me; it's all of us.  We're in this together, and we want it to work together."
With stay-at-home orders in place for seniors, Always Best Care is also emphasizing its proprietary telephone reassurance program, Always In Touch. The program offers daily check-ins or weekly socialization calls, providing a virtual alternative for companionship and a sense of security that the senior is not alone. Always Best Care is one of the only major senior care franchise systems to provide this kind of program as a service to its clients.* In addition to Always In Touch, Always Best Care offers a variety of other non-medical in-home care services, including prescription pickup, grocery shopping and more.
By working with case managers, social workers, discharge planners, doctors, and families, Always Best Care franchise owners provide affordable, comprehensive solutions that can be specifically matched to meet a client's particular physical or social needs. For additional information on Always Best Care's caregiver benefits, please visit Caregivers.
* Always in Touch is not a referral service or medical alert service, nor is it a substitute for professional medical advice or for the care that patients receive from their physicians and medical advisors. In the event of a medical emergency, you must call your doctor or 911 immediately.
About Always Best Care            
Founded in 1996, Always Best Care Senior Services is based on the belief that having the right people for the right level of care means peace of mind for the client and family. Always Best Care assists seniors with a wide range of conditions and personal needs, and currently provides millions of hours of care every year. Franchise opportunities are available to individuals interested in leveraging the company's clear strategy and proven track record for delivering affordable, dependable service to seniors in their local areas.
Always Best Care also offers an exclusive program called Always in Touch, a telephone reassurance program that provides a daily phone call to seniors and disabled adults who are living alone and have limited contact with the outside world. Always in Touch is a national telephone reassurance program offered in the USA and Canada. For more information on Always in Touch, or to request an application, visit www.Always-In-Touch.com.