Always Best Care Numbers You Need to Know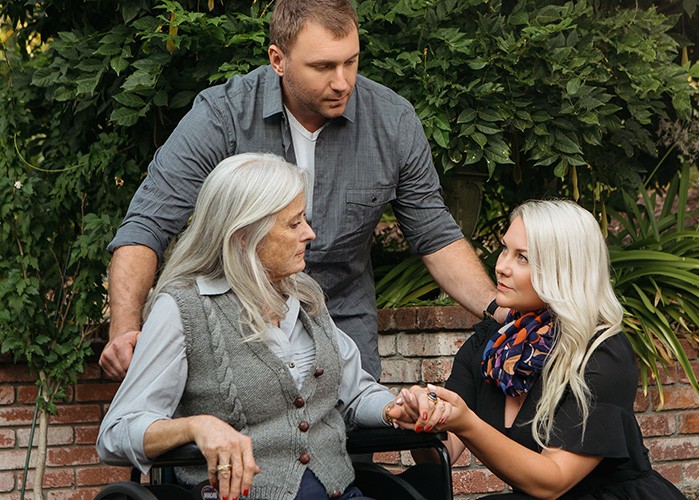 As you consider the Always Best Care franchise opportunity, we encourage you to examine the hard numbers that are the building blocks of this home care franchise. Afterall, no matter how passionate you are about providing care, the numbers of a franchise opportunity have to make sense. Read on to learn all about the initial investment, our historical revenue and the growing size of the home care industry. Use this information to help you decide to franchise with Always Best Care.
Initial Investment Starts at: $74,725*
The initial investment for an Always Best Care franchise starts at $74,725. This number includes the $49,900 initial franchise fee. Additionally, your initial investment (which could range up to $125,400) will include rent, permits and licenses, insurance and more. Always Best Care is a low-cost franchise and the initial investment of franchising with us often requires less funding than starting a home care business from scratch.
Always Best Care is proud to be a part of the MinorityFran program and the VetFran program. Through these partnerships, qualified franchisees will receive 5% off of franchise fees. For more information about the expenditures included in the initial Always Best Care franchise investment, reach out to our franchise development team.
2018 Annual Revenue: $148,756,331.38*
Across all 95 Always Best Care franchises, our brand earned a total revenue of $148,756,331.38 in 2018. This number is a testament to the effort and business acumen of our franchisees. It also exhibits the strength of the Always Best Care brand and the reputation we've cultivated as a business built on — and by — people with passion for the clients we serve.
Without passionate, dedicated franchisees, our total 2018 annual revenue would not be as impactful. As the number of people who need in-home assistance has grown, we have seen growth in our industry, business and brand. Between 2017 and 2018 our revenue increased 12.51% and we are expecting this growth to continue in the years to come.
Size of Industry: 65+ Adults Will Be 20% of the Population by 2030
According to the Institute on Aging, 65+ adults are an increasing part of the United States population, set to reach 20% of the total population by 2030. Most Always Best Care patients are seniors 65+ and our potential market is growing. In fact, 30% of 65+ adults who need long-term care rely on paid assistance services, like Always Best Care, in addition to family support. With our rapidly aging population, there is more opportunity than ever for those looking to enter the home care industry with an Always Best Care franchise.
Ready to receive more information about Always Best Care's initial franchise investment, our historical revenue and the growing size of the home care industry? If so, you can reach out to the Always Best Care franchise development team. Let's get in touch and get you started on the path to Always Best Care franchise ownership.
*Please refer to the 2019 Franchise Disclosure Document for more information.