ALWAYS BEST CARE OF SAN ANTONIO TO HOST FREE PET ADOPTION EVENT FOR SENIORS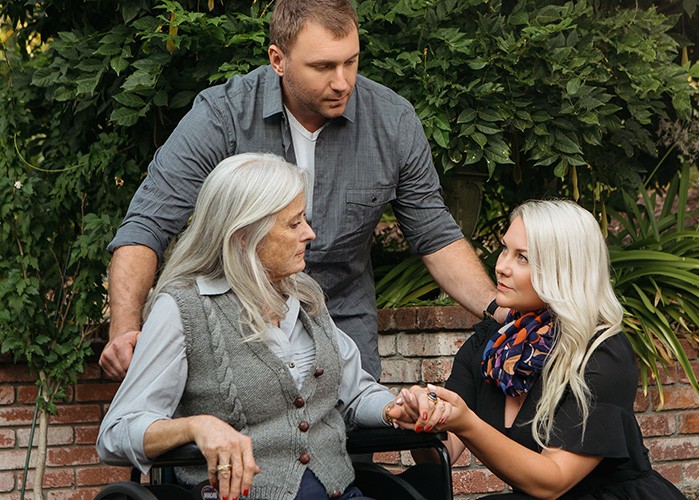 – Leader in Senior Care Partners with Northpark Subaru and ASPC in Honor of Adopt a Shelter Dog Month –
SAN ANTONIO, TX (Oct. 14, 2017) – In honor of Adopt a Shelter Dog Month, Always Best Care of San Antonio, in partnership with Northpark Subaru and ASPCA, will host a free pet adoption event for local seniors from 11:00 a.m. – 7:00 p.m. on October 14, 2017, at the Animal Defense League of Texas located at 11300 Nocagdoches Road, San Antonio, TX 78217. The senior care agency plans to cover 10 qualifying adoption fees for all pets adopted by seniors 65 and older during this time.
"With millions of Americans over the age of 65 struggling with depression, studies have shown that pet ownership helps lower stress levels and blood pressure, while also alleviating symptoms of depression," said Patrick O'Kane, Always Best Care of San Antonio franchisee. "With so many shelter dogs and cats in need of loving homes, as well as local senior citizens in need of companionship, we are proud to partner with the Animal Defense League of Texas and share in this special moment with seniors and their loved ones."
As part of their commitment to giving back to the communities they serve, Always Best Care also offers an exclusive program called Always In Touch, a telephone reassurance program that provides a friendly voice each weekday for seniors and disabled adults. In addition, Always Best Care has served as a national sponsor of the Alzheimer's Association and various food and educational drives.
By working with case managers, social workers, discharge planners, doctors, and families, Always Best Care franchise owners provide affordable, comprehensive solutions that can be specifically matched to meet a client's particular physical or social needs. The hallmark services of the Always Best Care include non-medical in-home care and assisted living finder and referral services, with skilled home health care now being phased in throughout the country.
For more information about the pet adoption event, or to learn more about services available through Always Best Care of San Antonio, please call 210-772-2277 or visit https://www.alwaysbestcare.com/tx/san-antonio/.
About Always Best Care
Founded in 1996, Always Best Care Senior Services is based on the belief that having the right people for the right level of care means peace of mind for the client and family. Always Best Care assists seniors with a wide range of illnesses and personal needs, and currently provides thousands of hours of care every year. Franchise opportunities are available to individuals interested in leveraging the company's clear strategy and proven track record for delivering affordable, dependable service to seniors in their local areas.
Always Best Care also offers an exclusive program called Always in Touch, a telephone reassurance program that provides a daily phone call to seniors and disabled adults who are living alone and have limited contact with the outside world.  Always in Touch is the only absolutely free national telephone reassurance program of its kind anywhere in the USA and Canada. For more information on Always in Touch, or to request an application, visit www.Always-in-Touch.com.
About Animal Defense League of Texas
Chartered in 1934, the Animal Defense League is a non-profit organization that is a true no-kill shelter for abandoned, abused, or neglected dogs and cats. Our mission is to enhance the quality of life for these animals by providing needed medical care, including spaying and neutering. Food, shelter, and safety are also provided – along with compassion and attention. While maintaining a healthy and loving facility, ADL consistently works to find the best possible home for each resident animal.
Supported by contributions and directed by a volunteer board, the League provides programs and services which strengthen the bond between animals and people. Through grass roots advocacy, education and rescue, the organization is the leading voice for dogs and cats in crisis.