Always Best Care VS. other home care franchise systems?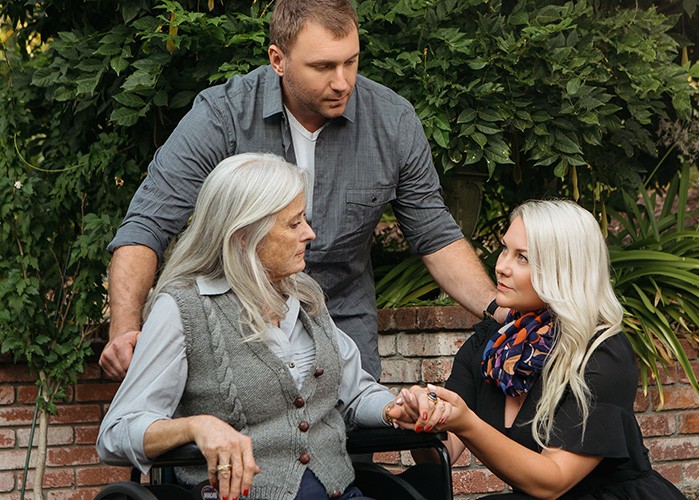 You're in the right place, at the right time – more than 10,000 people turn 65 in the United States every day! Members of the "boomer" generation have created a solid future for the senior care franchising industry. Boomers have an overwhelming desire to remain independent and combined with advances in medicine, they are setting the stage for unprecedented growth in the home care industry.
Franchises like Always Best Care are among the most popular solutions for seniors who wish to spend their golden years at home but need assistance around the house. Today, entrepreneurs just like you are serving their communities and providing families peace of mind who have older parents in need of home care services. But why are so many passionate professionals choosing Always Best Care over other home care franchise systems?
Three Revenue Streams
At Always Best Care, our franchisees have the benefit of leveraging multiple revenue streams for their senior care franchise. As a result, they can work with a large pool of customers and offer a range of in-demand services. Always Best Care has a business model proven to stand strong through tough economic times with highly regarded and reputable in-home care, assisted living finder, and skilled home health care services. Franchise partners not only engage in the entrepreneurial lifestyle, but they also truly make a difference in the lives of others.
Flexible Home Care Services
As is the case with most businesses, customers come first. At Always Best Care, our clients are drawn to senior home care because they want to retain their independence and age gracefully in a familiar place. We know that every client will have different needs, whether it's a little help around the house or assistance picking up prescriptions from the pharmacy. At the end of the day, clients love the flexibility of services that our home caregivers provide. It's all part of our custom care plan that is designed to meet our client's individual needs.
Our Franchisees Are Never Alone
Always Best Care has a proven, successful training and support system that combines both corporate and local services. The Always Best Care training program, ABCUniversity, focuses on the operational activities of setting up, managing, and marketing your new senior care agency. Both Area Representatives and National Directors provide initial training, field training, and ongoing support. This powerful combination enables new franchisees the chance to navigate a clear and proven path as an Always Best Care franchise owners.
Combined with low entry costs, Always Best Care provides a definite advantage for people seeking a low-cost business opportunity.
Take the Next Steps Towards Success
We invite you to continue your discovery of Always Best Care by downloading our FREE E-Book. If you're looking for an opportunity to be more than just a cog in the wheel and to make a real difference in your community, then you owe it to yourself to find out if an Always Best Care franchise is right for you.