Connecting With Your Community — The Key to Running Your Franchise Effectively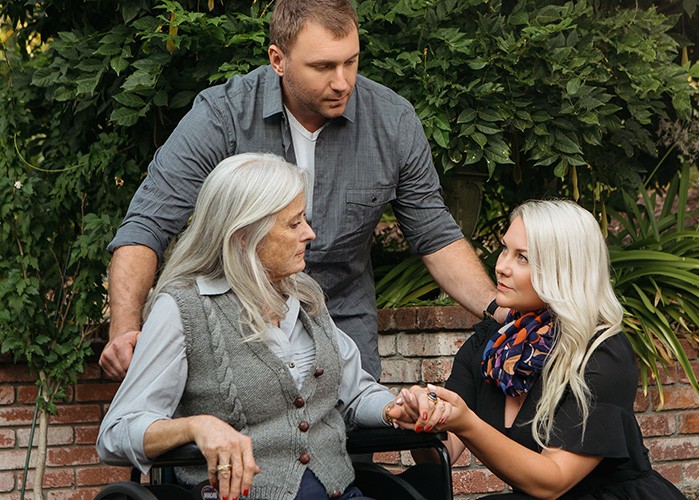 Being a presence in your community is a crucial component to operating an in-home senior care franchise.  After all, people will be much more attracted to the services you offer if you can demonstrate that your business is — as we like to say — a resource for the community.  You can become a resource by developing your skill set and putting yourself out there as a leader in senior care.
Following are just a few of the ways in which you can ensure that people look at your franchise as more than just a local business.
Find Your Niche and Show Why You're the Expert
What is it about senior care that attracted you to the business?
You probably have a personal interest in senior care, or maybe you have expertise in a certain aspect of senior living.  Perhaps you're passionate about changing the face of senior care to accommodate the Baby Boomer generation.  Or, you witnessed a relative struggle with the hard choices associated with staying at home, or entering a nursing facility.
Whatever your specific area of interest in regard to senior care, you can use it to help build your business.
How?
Carefully and steadily build your knowledge base through training, community involvement, Certified Senior Advisor certification, or any other method that helps build your competence.  Partner with local thought leaders in an area of interest to you (Alzheimer's, Diabetes, Cancer Research, …)  Consider becoming a SHIP (Medicare) Counselor.
Connect with local organizations and community leaders and see if there are opportunities available to give talks or lead workshops for audiences interested in your area of expertise.  Doing this shows people that you're not just a local business owner; you're a passionate expert who is in business to truly help people and provide resources for those in the community who need them.
You can also leverage your specific expertise by writing informative blog posts, podcasting or arranging for interviews with local media.  The more your voice is heard by people in your area, the more likely they are to think of you when the time comes to make decisions about senior care.
Make Sure the Rest of the Senior Care Community Knows Your Name!
Always Best Care franchise owner Susan Oderwald talked about this during our recent interview with her, and it's something that can help you make a name for yourself — and your business: Network, network and network some more!  Make a point to meet with key individuals in the greater senior care community, including hospice care providers elder-law attorneys, skilled care providers and others.  Expand your sphere of contacts.  These people can become amazing referral sources for you, but you've got to do the work to ensure that your name is always on the tips of their tongues.
When you can start showing up to community meetings knowing everyone's name, you can be sure that you've made a name for yourself, helping your business immeasurably.
Follow the System
You've got to work hard on your own to make it as a senior care franchise owner, but you've also got to be able to trust the proven system that's in place to help you grow.  Area Representatives and National Directors from your franchise's support office want you to do your best, and they will give you all the necessary tools and strategies. It's what sets franchise ownership apart from other types of business opportunities, and it's what's going to give you the edge you need to make an amazing impact in your community!
Learn More
Are you interested in learning more about what it takes to be successful as a senior care franchise owner during the aging-in-place boom? Always Best Care is here to help you navigate the industry as one of our franchise owners!  Download our FREE franchising ebook today to learn more and refer to our most recent Franchise Disclosure Document for important details.