Dementia Dogs Help Seniors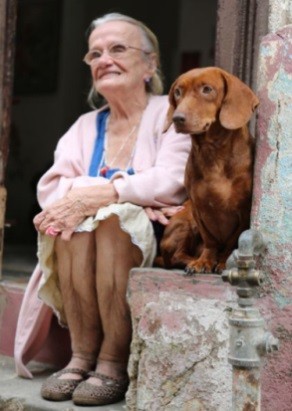 Dogs have long been considered man's best friend, and for good reason. Studies have revealed that time spent with a dog often decreases blood pressure and improves quality of life for people who have limited mobility. Dogs—especially Labrador retrievers and golden retrievers—have an immense capacity for training. Because of this, waves of canines are being trained to assist people who have dementia.
Dementia dogs help seniors with everyday tasks
In-home care professionals have found dementia dogs to be an incredible resource for seniors. Like seeing-eye dogs, these dogs are trained for over a year (typically around 18 months) to develop specific skills to help dementia sufferers. Not only do the dogs perform extraordinary tasks, like nudging owners towards important notes they've made for themselves, waking them up in the morning, and fetching their pill bag when they need it, dementia dogs also provide all of the comfort and love that we've come to expect from these furry friends.
Dogs are considered the next big leap in dementia treatment
Dementia sufferers who have benefited from these incredible trained dogs have seen marked improvements in confidence, as well as a general increase in overall happiness and quality of life. The dogs help them leave the house more often, and provide a social ice-breaker when they meet people while out and about. By helping seniors with dementia take back their independence and stay on their schedules, these trained dogs have proven to be an incredible resource for anyone who needs a little extra help. Combined with quality non-medical home care, a senior can enjoy an increased quality of life and happiness.