The Personal & Professional Rewards of an Elder Care Franchise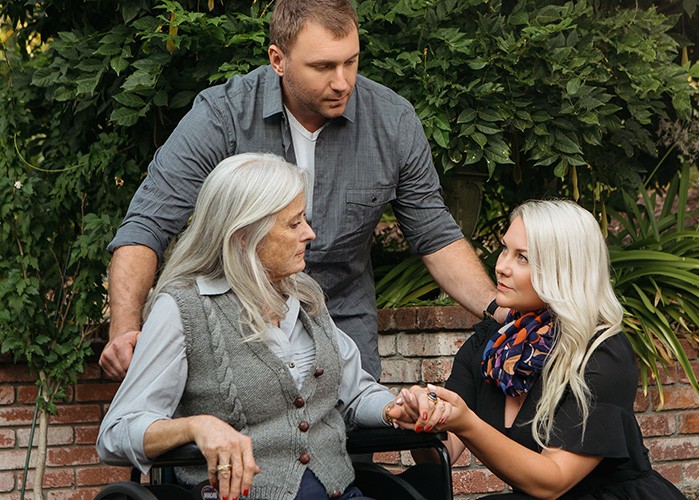 At Always Best Care, we provide a franchise offering that can be as rewarding personally as it is professionally. Owning an elder care franchise is a unique business opportunity, one through which you can make a meaningful difference in the lives of seniors, their families, and your community. At the same time, senior care represents an extraordinary business opportunity, with lucrative short-term and long-term potential.
If you're looking for a franchise opportunity that is rewarding both personally and professionally, an elder care franchise could be exactly what you're looking for. What's more, you could be the perfect fit for an Always Best Care franchise, one of the top franchise opportunities in the elder care sector.
Personal Benefits of an Elder Care Franchise
Owning an elder care franchise can be rewarding on a personal level in a way that simply isn't possible within other industries. As an elder care franchisee, you'll be making a significant difference in people's lives. What's more, you'll be making a difference where it matters most: helping seniors find quality of life in situations where that might not otherwise be possible.
According to the AARP, roughly 9 in 10 American seniors wish to spend the rest of their lives at home. Yet as seniors grow older, many suffer from serious physical and/or cognitive decline, threatening their independence. Elder care professionals provide these individuals with the support they need to age in place.
This not only improves the quality of day-to-day life for these seniors but can also be a literal lifeline. Several studies have demonstrated that seniors who age in place with help from elder care professionals tend to live healthier, happier, and longer lives than those in senior living facilities — even in cases where when seniors have chronic health conditions or serious disabilities.
The positive impact of owning an elder care franchise extends beyond seniors. Without assistance from elder care professionals, many families become overwhelmed caring for elderly loved ones. As an elder care franchisee, you can provide family members with the support they need to maintain their own physical and mental well-being. Over time, as elder care agencies impact the lives of more and more families, these businesses — and their owners — become true pillars of the community.
Professional Benefits of an Elder Care Franchise
While owning an elder care franchise has a wide range of personal benefits, the profit potential of an elder care business can be just as rewarding. Elder care is a fast-growing market with extraordinary long-term potential.
This potential can be easily seen in the country's changing demographics. Thanks to the baby boomer generation, the population of seniors in the U.S. is expected to double over the next two to three decades. Over the same period, we will see an even bigger increase the number of seniors over the age of 85, as well as in those who require specialty care, like Alzheimer's care services.
Elder care also represents a recession-resistant business opportunity. Unlike other products and services, in-home care is an essential service for many individuals and families. This makes an elder care franchise a low-risk opportunity compared to franchise opportunities in more volatile sectors.
Choosing the right franchisor will help you optimize the financial potential of your business. By investing in an Always Best Care elder care franchise, you'll become a part of one of the fast-growing franchise networks in the elder care industry. Moreover, you'll be choosing the only elder care franchise opportunity with three service offerings. These three service categories — non-medical care, home health care, and assisted living placement — give you three potential streams of revenue and allow you to provide your clients with a continuum of care.
Learn More
Are you interested in learning more about what it takes to be successful as a senior care franchise owner during the aging-in-place boom? Always Best Care is here to help you navigate the industry as one of our franchise owners! Download our FREE franchising ebook today to learn more and refer to our most recent Franchise Disclosure Document for important details.