Franchising in the Senior Care Industry: Facts to Know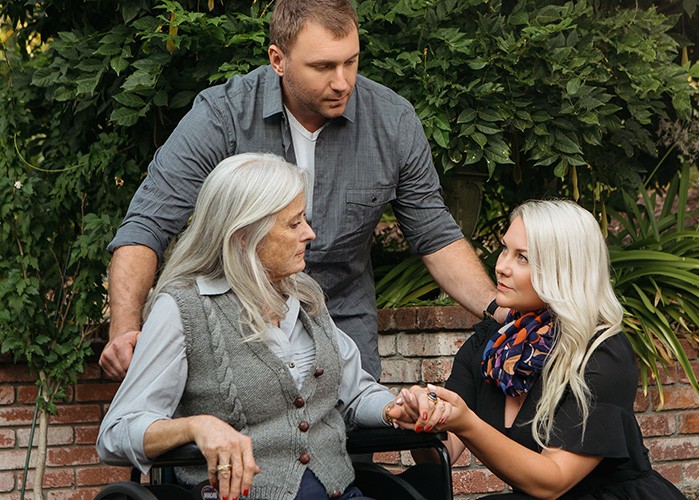 It's common for professionals to enter the senior care industry without a clear understanding of its inner workings. For many caregivers, the drive to enter this rewarding industry stems from a desire to help others.
Many senior care business owners feel the same way. They have a desire to make a difference in their communities, especially for older residents. But that isn't the only reason why hardworking men and women are buying home care franchises. They also want to:
Create jobs in the community
Help seniors age in place (with some extra help)
Positively impact families in the community
If you're an entrepreneur looking for a rewarding way to build a business and make a difference, senior care franchising may be for you. But before you go signing on the dotted line, consider these facts to get more acclimated to the fulfilling world of franchising with Always Best Care.
Fact: The Home Care Industry Helps Million of Clients
According to the most recent data from the AARP, an estimated 41.8 million people, or 16.8 percent of the population, currently provides care for adults over 50.
Effect On Home Care Franchisees
Having 41.8 million prospective clients is an exciting thought for individuals interested in senior care franchise opportunities. Because the demand for compassionate in-home care has never been higher, senior care business owners have a plethora of clients to serve. They also have a chance to create jobs in the community and help employee retention, which has been a struggle in recent years.
Fact: About 17% of Older Americans Use In-Home Care Services
If you were to do the math, you would discover that about nearly 17% of seniors in America benefit from senior care. That translates to approximately 41.8 million people, which we mentioned above. The most common medical issues cited of those using in-home care are stroke, diabetes, and heart disease.
Effect On Home Care Franchisees
The effect on senior care franchisees is that the need for quality home care is increasing, since almost 10,000 citizens turn 65 every day. That number is expected to double over the next 10 years. When you consider that many seniors prefer to age in place, demand increases even more. Put simply, the stage is set for an influx of new clients for senior care franchise owners to serve long-term.
Fact: By 2030, the Elderly Population Will Be Approximately 72 Million People
In the U.S., between 1946 and 1964, our population had a significant "boom." Affectionately called "Baby Boomers," members of this generation are turning 65 every day. With tens of thousands of individuals aging daily, approximately 72 million seniors will be ready for compassionate in-home care services by 2030. According to a study by Grand View Research, revenue for the senior care industry is estimated to reach $515.6 billion – a great sign for any person considering a career as a home care franchise owner.
The Future Is Bright at Always Best Care
Owning an Always Best Care franchise is an exciting thought, especially when you consider how bright the future looks for the home care industry. The truth is that determined, hardworking people just like you are already taking the next steps towards financial freedom and a fulfilling career. If you're looking for a trusted brand with a proven business model, unmatched training, and low startup costs, look no further than Always Best Care. Download our free E-Book today and learn more about how our franchisees are changing lives, one senior at a time.