Healthcare Spotlight: Staying Active in Winter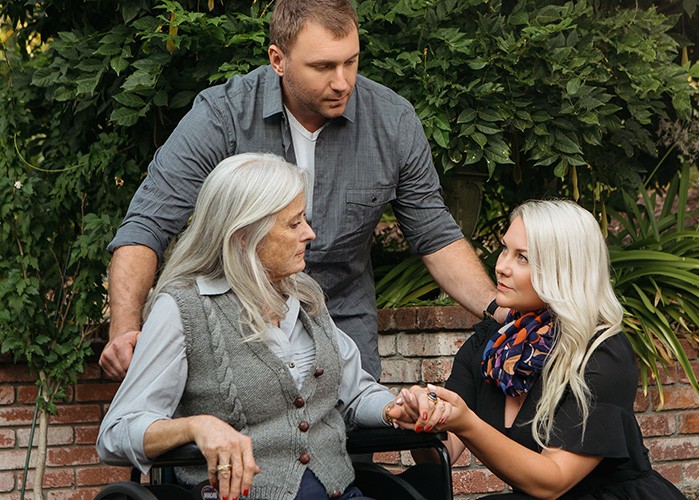 When the weather turns colder and daylight is shorter, many seniors tend to spend more time indoors. However, this can also mean becoming more sedentary and isolated. Even in winter, it is important to maintain regular physical activity and stimulate the mind too. This not only boosts health, it can help you to feel better overall too.
Layer Up
Just because the temperature has dropped doesn't mean you can't go outside. As long as the sidewalks aren't icy and you dress in layers, you can still enjoy some fresh air. Use a moisture-wicking layer as your base and add layers from there. Don't forget gloves, a scarf, a hat, and shoes with good traction too. Ask a friend to come along to keep you company and so you can both stay active.
Tidy Up
Too cold, windy, or unsafe to go outside? You can still get a good workout indoors! Spend a few minutes vacuuming or sweeping, folding laundry, or reorganizing a closet. You could also use some simple workout equipment at home such as weights, a stability ball, resistance bands, or exercise DVDs. Live in an apartment building? Take a brisk walk up and down the hallways a few times.
Another option is to walk around the mall, go to an indoor gym or pool, or join a fitness class. You're able to work out indoors while still getting out of your house and being social.
Play a Game
Invite some friends over and play games on a Wii to get your body moving. From bowling to tennis to carnival games, there are plenty of fun options that can work a variety of muscles and get your heart pumping. Try out other video games or board games to sharpen your mind as well. Whether you prefer strategy games, logic puzzles, jigsaw puzzles, or matching games, they can all be beneficial for your brain.
Join a Club
Another great way to stay physically and mentally active over the winter (and throughout the year!) is to a join a club or group. Check out what the local rec center or senior center has to offer. You are sure to find activities for every interest, whether you enjoy knitting, photography, book clubs, yoga, guitar, and much more. Making it a point to spend time socializing with others can ward off depression and keep you from becoming too isolated. It also gives you others to talk to who share similar interests and can hold stimulating discussions.
If you struggle with getting out and about, an in-home caregiver can be a wonderful asset. A caregiver can reminisce with you, play cards or games, bring newspapers or books, escort you on errands or shopping, attend events with you, help with light housekeeping, and more. They can help you to stay more mentally and physically active while remaining as safe as possible, especially during the winter. Plus, you can tailor their services and time of visits to your needs! Contact Always Best Care today at (855) 470-2273 to schedule a free consultation and learn more about how in-home care can provide the support, assistance, and companionship you need.