Why a Home Care Business is a Solid Investment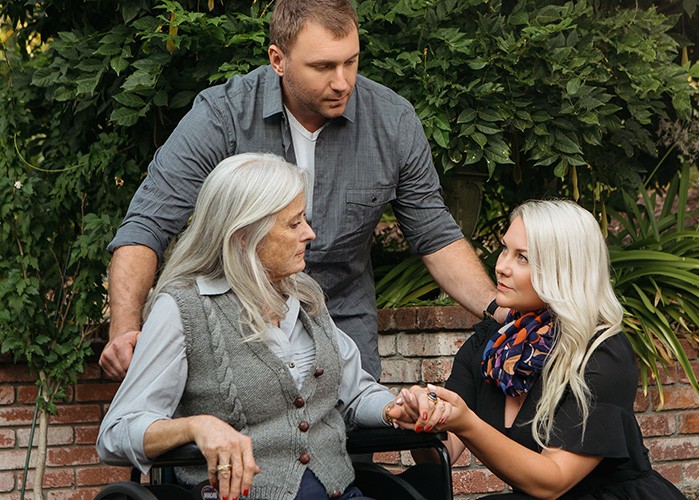 There is no doubt about it. Home care businesses are in demand. The changing demographics of America's population, along with evolving attitudes on health care in general, are assuring that a home care business will be able to turn a profit for years to come.
The Growing Demand for Home Care Businesses
Let's face it. We are all getting older. But as the huge numbers of baby-boomers are officially becoming senior citizens, this means millions of people are reaching their golden years at the same time. In fact, it is estimated that 10,000 baby boomers will turn 65 every day through 2029! This presents a tremendous market and a bright future for home care businesses.
Right now there are about 7,000 companies involved in the home health sector of the economy, yet many communities remain under-served and can't keep pace with the rising demand. When you own an Always Best Care franchise, one of America's most respected home care businesses, you will be tapping into a huge market that promises an easy and fast return on your investment.
The Aging-in-Place Trend is Fueling Home Care Businesses
For years, the traditional approach to aging parents was to move them to nursing homes when their needs became too great to manage. Today, there is a decided trend toward aging in place. Whenever possible, when seniors need assistance but do not require hospitalization, they prefer to stay at home and their families prefer this, too.
An Always Best Care franchise can bring the full range of support services into the home. Whether recuperating from an illness, facing a disability, or suffering from lack of mobility, the elderly rely on Always Best Care for:
Health monitoring
Housekeeping assistance
Medication delivery
Assistance with personal hygiene
Help with basic daily living routines
The Dollars and Cents Make Sense for Home Care Businesses
The preference for in-home care is not just based on a desire for a better quality of life; in-home care can be considerably more affordable than living in a nursing home. The government often picks up most, if not all, of the tab for short-term home care, through programs such as Medicare and Medicaid.
That's part of the reason why investing in home care businesses makes good financial sense. It can be a reasonably priced investment, particularly if you join a solid franchise leader such as Always Best Care. In fact, research shows that you can save tens of thousands of dollars in startup costs over opening an independent home care agency.
We will help you gear up with comprehensive training in our proven business model. When you open your doors with our management and marketing strategy in full swing, you will have a leg up on the competition. You will enjoy instant name recognition in your community, supported by our national reputation for quality delivery of the full range of home health services.
Home care businesses are forecast to be highly profitable and recession-resistant for years to come. Always Best Care will show you the way! Learn about us at 855-430-2273 or email [email protected].
Learn More
Are you interested in learning more about what it takes to be successful as a senior care franchise owner during the aging-in-place boom? Always Best Care is here to help you navigate the industry as one of our franchise owners! Download our FREE franchising ebook today to learn more and refer to our most recent Franchise Disclosure Document for important details.