How Protected Referral Sources Enhance Your Franchise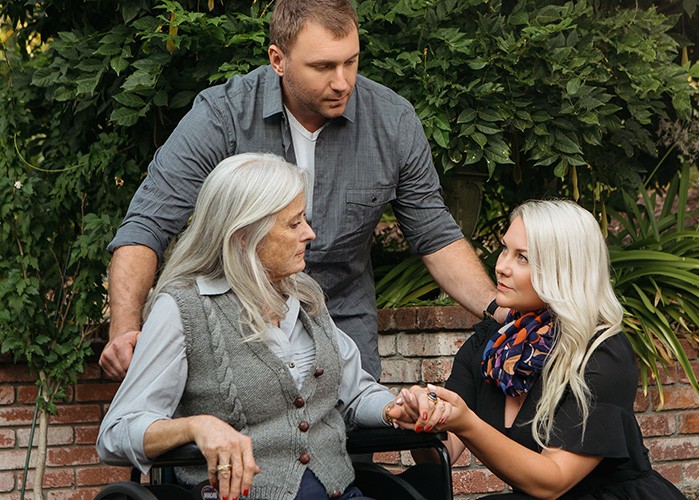 At Always Best Care, looking after our franchisees' businesses is our highest priority. And one of the most innovative ways we assist our franchisees in their business goals is by directly protecting your referral sources — the people with whom you've built strong business relationships. Read on to see what we mean by protected referral sources and how the Always Best Care model can help you get more from your senior care franchise.
What Are Protected Referral Sources?
A critical aspect to running your Always Best Care franchise will be connecting with healthcare professionals throughout your community. Those could be doctors, nursing homes, hospitals or anyone else who can refer their patients and patients' families to your franchise for in-home care. These are the people who will help drive your franchise's growth, and we ensure you have the best possible opportunity to access that resource. 
In other franchise systems, territory is defined by ZIP codes or geographic areas. That means that a referred client might be out of your territory simply because they live too far from your franchise location. With Always Best Care, as long as the referring healthcare professional is within your territory, you get the client, no matter where the client lives. You built the relationship. You reap the benefits.   
How This Helps Your Franchise
By protecting your referral sources, rather than individual clients with your territory, Always Best Care helps you focus on the parts of your franchise that drive growth and consistently bring in new business. Senior care and home care are all about connections, and Always Best Care helps you maximize the impact of your network.
In addition to getting more from your network, protecting your referral sources makes it easier for you to run your business day to day. When you don't have to worry about whether a solid lead will fall within your territory, and when you can reassure your referrers that their trust was well-placed, you can boost your short-term and long-term business. Referral sources will know they can consistently send clients your way, and clients will feel secure in choosing your franchise for their loved ones' care.
It's All a Part of Our Commitment to Our Franchisees
We know that one of the keys to any franchise is the support of the franchisors. That's why we've built a franchise system that gives you more than others in the industry and is entirely designed with the franchisee experience in mind.
Along with protecting your referral sources, we also provide comprehensive training that will help you master your own ability to network within your community and ongoing support to help you identify the referral sources in your area who will provide you with the biggest bump to your business. Those are just some of the ways that Always Best Care stands out in the senior care franchising segment.
As you search for your new franchise in the booming senior care industry, consider how protected referral sources will benefit you, your business and your community. When you're ready to learn more about securing protected referral sources for yourself, contact Always Best Care. We're here to help you build your own referral network and your own thriving senior care franchise.