Improving Home Safety for Seniors with Alzheimer's Disease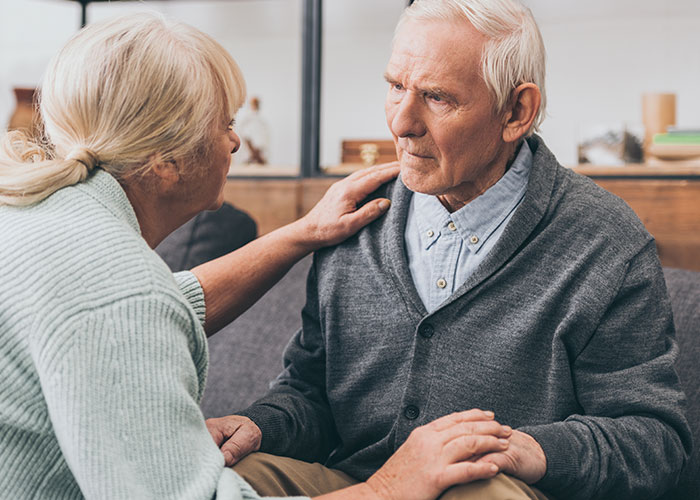 Aging in place is a common desire for seniors. Many prefer to stay in their own home where they are comfortable and know where everything is. They may be resistant to moving in with family or to an assisted living facility, especially if they have lived in their own home for many years. Forcing them to move is not always necessary. Even seniors with Alzheimer's disease may be able to continue living safely on their own as long as they have the right supports in place.
The Alzheimer's Association estimates that as of 2022, there were around 6 million Americans living with Alzheimer's disease, and this number is only projected to grow. Caring for seniors with this progressive disease and enhancing their safety and quality of life is a top priority for many families. Putting proper precautions in place and setting them up for success can empower seniors with Alzheimer's disease to continue aging in place for as long as possible.
Keep things the same. Consistency can be beneficial because seniors know what to expect and it reduces confusion. They are intimately familiar with their home and their belongings, so avoid too much reorganization. Instead, a helpful strategy can be to label common objects and where they go. This can assist seniors with recalling the correct names for items and staying organized by putting everything back in its place. They can rely more on their long-term memory to find things than their short-term memory. If they do forget, there is a clear label for where to find something, or where to put it back.
Reduce clutter. Keep things simple. Having too many items laying about can be confusing and can become a trip-and-fall hazard. Dementia can impact balance and visual perception, so having clear pathways and sturdy furniture, handrails, or mobility devices (such as canes or walkers) can help with stability and balance. Furthermore, implementing a fall assessment program can effectively reduce the likelihood of falls.
Increase kitchen safety. The kitchen can be full of hazards. Reduce risk of burns by decreasing the temperature of the hot water and installing safety knobs or disabling the stove if necessary. Lock up any chemicals, medications, sharp knives, and other substances that could be harmful or toxic. Provide safe, non-toxic cleaning tools or ensure your loved one has supervision. Place covers on any electrical outlets not being used as well.
Deter wandering. As Alzheimer's progresses, seniors may be more apt to elopement. Putting stop signs on doors can act as a deterrent and remind them not to go out. Using gates to block stairways or certain rooms can be helpful as well. It may also be necessary to take away their car keys if it is no longer safe for them to be driving because they become lost, confused, or make poor decisions. Setting up an alarm system to alert when doors or windows are opened can also be beneficial.
Increase supervision. Partnering with an in-home care provider can enhance safety and well-being of seniors with Alzheimer's. The level of service and timing can be adjusted to fit your loved one's needs and give them support with daily tasks and regular check-ins. A caregiver can help with meal preparation, light housekeeping, mobility, medication reminders, escorting on outings, and much more. Plus, they can be a great source of companionship and conversation.
Contact Always Best Care at (855) 470-2273 to schedule a free consultation and learn more about how senior services can benefit older adults with Alzheimer's disease. Support your loved one in aging in place as safely and comfortably as possible while ensuring they have the help they need.