How to Transition from Stay-at-Home Parenting to Home Care Franchise Ownership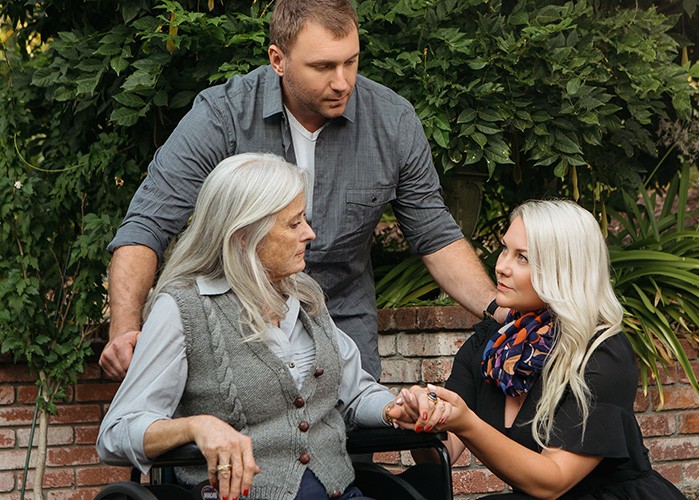 Stay-at-home parents come to a crossroads when they have finished nurturing their children into adulthood. If you find yourself there now, you know how discomforting it can be to suddenly have energy and time available that, until recently, went directly to your children's lives.  Perhaps you want to get back into a professional life — but you are wary of going back to work for someone else in a corporate setting.  But, you might not have the desire to begin from nothing with a startup, either.  Additionally, you probably want to find yourself on a path that allows you to continue giving and providing support to those who need it.
For many people transitioning out of stay-at-home parenting, the answer is senior care franchise ownership.
Why Senior Care Franchise Ownership?
Owning a franchise is a great way to realize the career ambitions you may have put on hold to raise a family, but without many of the huge risks that accompany startup businesses.  Franchises allow you the freedom to call the shots for defining your company's culture and vision, but operating with the guidance, support, and a proven system backing you up every step of the way.
Of course, there are several types of franchises to choose from, in every imaginable industry. Everyone is familiar with fast-food, home cleaning and hair salon franchises, for example, but other sectors of the economy are becoming known for their franchise opportunities, as well. Senior care franchises are special in that:
– They aren't just businesses; they are community resources
– In-home senior care is a rapidly growing industry, particularly with the "Baby Boomer" generation transitioning into older age and retirement
– Senior care franchise ownership gives you the opportunity to continue providing care and support to those who need it
– Franchise ownership in the senior care sector allows you to interact with people from all walks of life, connecting you to a rich life outside the home
Making the Transition into Senior Care Franchise Ownership
Now that you've got time and energy that you didn't have available before, you might be tempted to jump right in to the first opportunity that comes along.  However, it's good to perform some research and a bit of soul searching to determine what path is truly the right one for you and your future.
Senior care franchise ownership is a great way to perform meaningful work in the next phase of your life and career. It may not be perfect for everyone, but it is a unique opportunity for those who may be searching for a way to earn a living and give something back to the community at the same time.
We feel confident that your research will reveal senior care franchise ownership as an excellent next-step possibility for you!
For More Information
Are you interested in learning more about what it takes to be a senior care franchise owner during the aging-in-place boom? Always Best Care is here to help you navigate the industry as one of our franchise owners! Download our FREE franchising eBook today to learn more and refer to our most recent Franchise Disclosure Document for important details.