Mighty millennial characteristics are also traits perfect for home care franchise ownership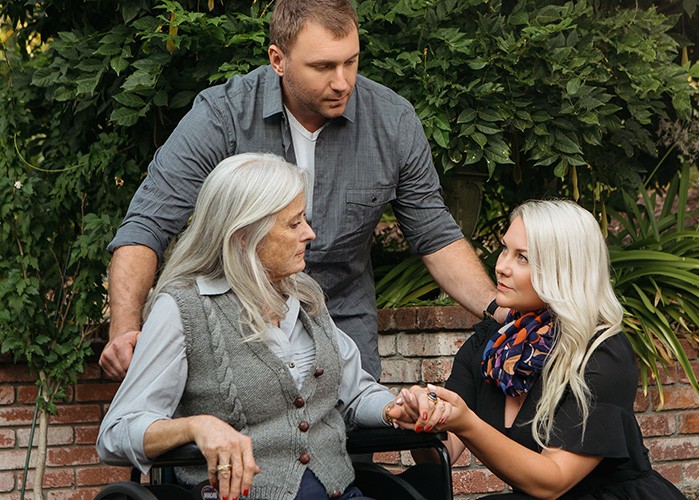 Millennials – it's a generation that has borne the brunt of many jokes over the last few years. It's a group that is chastised for needing extra-special accommodations, but today's 25-40-year-olds aren't exactly the do-nothing individuals that older generations imagined.
Instead, they have a litany of qualities that are not only admirable, they're redeeming. And these mighty millennial characteristics are also traits perfect for home care franchise ownership.
Here's how:
Millennials Care About Positive Impact
Making the world a better place is high on millennials' lists, though how they do so may look a bit different than it did for older generations. This group is guided by goodness, whether that means advocating for environmental justice or finding fun ways to make their money more meaningful through charity work. This generational drive to improve the world translates exceptionally to senior care franchise ownership. Why? Because Always Best Care franchisees are champions of good too, and do their own part to positively impact seniors in their communities.
Millennials Are Bold
As any entrepreneur will tell you, running a business requires energy and boldness. Millennial business owners now make up almost 20% of new franchises in the U.S, not because of hand-outs but because franchising rewards courage and confidence. When coupled with an award-winning training program and a proven brand, it's a win-win for the franchisee and franchisor. Franchisors like Always Best Care are looking for self-starting, eager home care franchise owners who will dedicate themselves to their job. Millennial entrepreneurs have the drive to meet that demand.
Millennials Are Digital Natives
Smartphones and computers are as natural to millennials as breathing. Because most millennials were raised alongside the internet, it doesn't take them long to absorb new technology, namely home care franchising software. In the same regard, many millennials can use data to improve customer experiences and can digest franchise sales numbers easily. They understand the importance of social media, and how platforms like Facebook and Twitter can be tools for customer engagement and brand awareness. They understand the language and culture of these platforms, making them easy to use. When you boil it down to the basics, things that challenge older franchise prospects just isn't an issue for younger entrepreneurs.
Millennials Are Team Players
Everyone likes a pat on the back, but millennials like their contributions to be shared within a collaborative group. Entrepreneurs within this generation are inquisitive and want to learn from others. As such, they take well to training when they're already interested in the skills they're learning. Just like they crave mentorship, they desire participating in franchise decisions that have an impact on their investment. When it's time to focus on networking and promoting a brand, millennials excel like few other generations, making them great leaders and team players.
The Time to Begin is Now
Sometimes making the right business decision come down to being at the right place at the right time. If you are thinking about buying a home care franchise, it is not only the perfect time, but you are also in the right place.
If you're a driven, compassionate millennial looking to make a difference in your community and achieve financial stability, a home care franchise might be your pathway to success. Your journey starts by downloading our FREE E-Book, which will explain the Always Best Care business opportunity and go over your next steps.