Promoting Minority Mental Health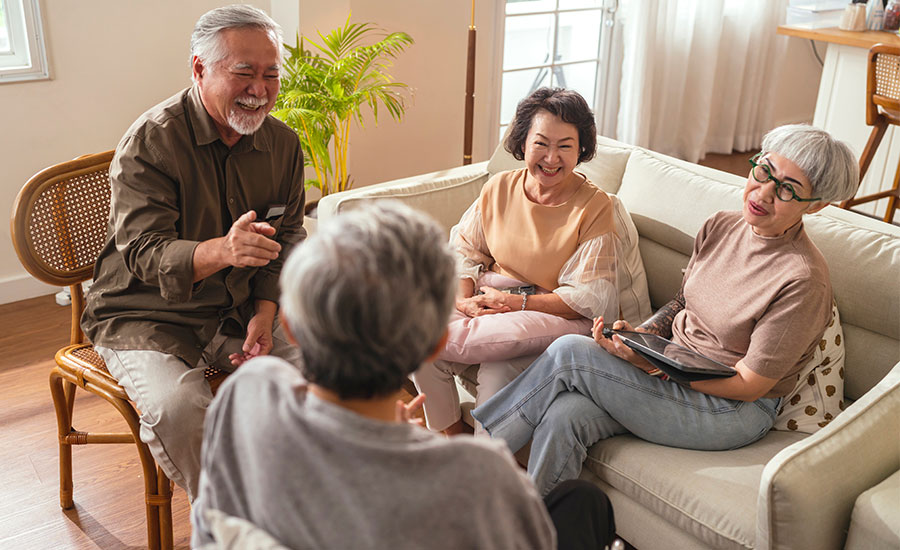 Did you know that July is National Minority Mental Health Awareness Month? Mental health conditions do not discriminate. They affect people of all ages, races, genders, ethnicities, and backgrounds. However, minority populations are generally less likely to have access to or seek help for mental health for a variety of reasons. It is important to raise awareness about the importance of mental health care and provide support for individuals to get the help they need.
Here are just a few ways to be proactive in promoting better minority mental health.
Stay connected. Check in on loved ones regularly to see how they are doing. This is especially important for seniors who may live alone. Loneliness and isolation can increase the risk of depression. Take time to let others know you are thinking about them and actively listen to what they have to say. Pay attention to signs of depression or anxiety such as:
Withdrawing from activities they once enjoyed
Restlessness or irritability
Trouble sleeping or oversleeping
Poor hygiene and self-care
Thoughts of hopelessness, helplessness, or despair
Ask meaningful questions. Go beyond the simple, "how are you?" which can elicit a vague response. Ask questions such as:
What have you been thinking about lately?
What did you do today?
What are you looking forward to?
What is stressing/worrying you recently?
What is something that would make you feel happier?
What is something that you'd like us to do together?
Depending on their response, ask follow-up questions to get more information. This can help you better understand how they are feeling and what you can do to support them. Remember that you don't necessarily have to have answers; sometimes just being there to listen helps.
Encourage self-care. Help seniors get involved in activities they enjoy by ensuring they have access to resources, supplies, transportation, or classes. Check out what local rec centers or community organizations offer to keep loved ones active, engaged, and socializing. Make sure they have a way to get out and about in the community or to visit with friends.
Plan activities you can do together as well, whether it's going for a walk in the park, going out to lunch, watching a movie, or gardening. A change of scenery and spending time with family and friends can help boost mental health. Make sure they have healthy foods and meals ready to eat as well so they can stay nourished and support their overall health.
Get help. If you are concerned about an aging parent's mental health, talk about it. Let them know you're worried about them and discuss your concerns with their doctor as well. Connect them with mental health resources such as support groups or counseling. Remind them that they are not alone, you are not judging them, and mental health conditions can affect anyone. There is help available.
Break down barriers and stigmas around mental health by talking about it and seeking help. Support seniors in staying connected and engaged with family, friends, and community, and ensuring that their needs are met. Always Best Care offers non-medical in-home care to help seniors live as independently as possible while providing the level of support they need when they need it. From assistance with meal preparation, light housekeeping, and medication reminders to transportation, companionship, and escorting to activities, trained caregivers can play an integral role in enhancing quality of life.
Contact Always Best Care at (855) 470-2273 to schedule a free consultation and learn more about the benefits and services available.