Protecting Your Senior from Fall Allergens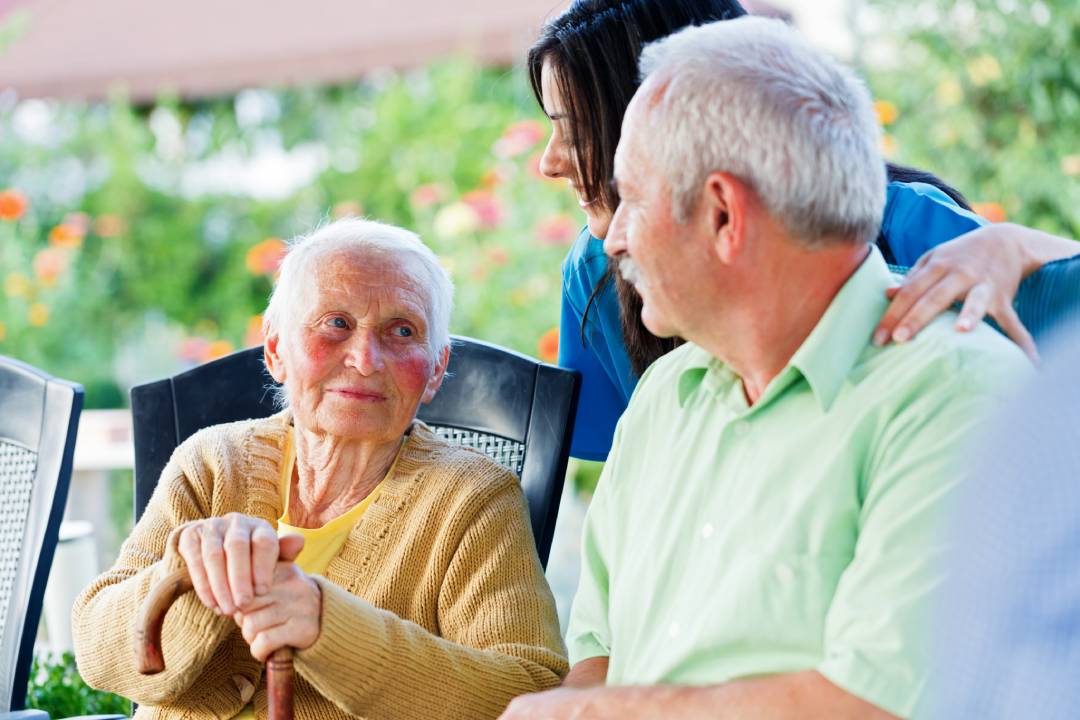 Fall is one of the most popular times of the year to get out and about in the crisp autumn air to enjoy the changing of the leaves, fall festivals, pumpkin patches and trick-or-treating with the kids.
Unfortunately, fall brings with it several allergens that seniors and their caregivers need to be aware of. Here are a few of the most common fall allergens to look out for and a few tips on how to protect your senior loved one from getting sick.
Common Fall Allergens
Ragweed – This soft-stemmed plant grows near riverbanks, open fields and even vacant lots. One of the most common allergens in the United States, Ragweed blooms in August and persists well into the month of October. Symptoms of Ragweed include watery eyes, sneezing, and congestion.
Dust Mites – Dust mites are common during summer months when the air is humid, but they're often thrown into the air when turning on your heater for the first time during chillier months like October and November. Much like ragweed, symptoms include congestion, sneezing, and red, watery eyes.
Molds – Along with Ragweed and Dust Mites, Molds are commonly found during the autumn months of the year. Mold spores are typically spread by gusts of wind and are inhaled into the lungs. Molds are particularly common in fall because they can grow on fallen leaves, compost piles, and rotting logs. Because there are so many kinds of mold, symptoms vary. A few common allergy signs include skin rashes, watery eyes, dry coughs, wheezing, and sore throats.
If the senior in your life is experiencing any of the symptoms above, make an appointment with your doctor as soon as possible to ensure they're getting the treatments necessary to keep them healthy.
Protecting the Senior in Your Life
While it's nearly impossible to avoid allergens completely, there are several steps you can take to cut down on the chances of your senior getting sick:
Check Your Local Pollen Counts – It's a good idea to keep an eye on your local pollen counts. You can check pollen activity by checking online resources like weather.com. If pollen counts are high for the day you're looking at, try to keep your senior indoors and away from grassy areas.
Do Not Hang-Dry Clothes – If your senior loved one prefers to dry their clothes outdoors, ask that they use their clothes dryer rather than hanging their clothes outside to dry. Wet clothes, especially during fall months, can soak up Ragweed, pollen, mold, and other allergens easily.
Wash and Shower Regularly – Make sure your senior washes his or her hands if they've been outside enjoying the fall air. If they've been outdoors for an extended period, it's a good idea to have them shower after coming inside. This is because pollen can stick to your senior's hair, which can spread inside their home and increase the chances of them having an allergic reaction. To be safe, ask your senior to wash the clothes they were wearing after changing into a fresh pair of pants and a shirt.
Shut Windows – One of life's little pleasures is opening the windows of your home to let the cool fall breeze in. Unfortunately, this is a common way for allergens like mold and Ragweed to enter your home, even if you have screen windows installed. Turn your senior's air conditioning on instead, and always check the air filter to see if it's full of dust, which can trap allergens as well.
Practice Healthy Eating – An apple a day keeps the doctor away but can also help prevent allergy symptoms!
This is a good tip to heed no matter how old you may be, but it's especially important for seniors. Foods such as apples, ginger, walnuts, flaxseed, and leafy greens contain anti-inflammatory properties. Foods that fight inflammation have been known to decrease the symptoms of some allergens, so try to include one of the above foods on your senior's plate during mealtime.
Contact Always Best Care today at (855) 470-4473 to schedule a free care consultation and learn more about how in-home care can support your loved one's safety and quality of life as they age in place.