Ready to Buy a Senior Care Franchise? Here Are 9 Things You Need to Know!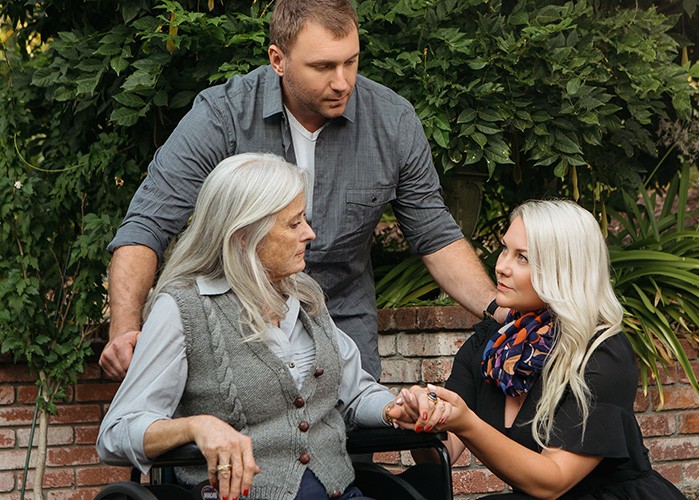 Owning and operating a senior care franchise in your community is a great way to get into business for yourself while providing a valuable resource for the families in your area. But a person can't expect to dive in head first and experience success right off the bat. Operating a franchise effectively requires you to take an intelligent approach. At the end of the day, the people who do their homework before they are awarded their franchises are the ones who get the most out of the experience, both professionally and personally.
If you or someone you know is considering opening a senior care franchise, they've probably done a fair amount of research and fact finding. But before they commit, it's crucial to keep these nine concepts in mind.
#1 — Franchise Ownership Is a Collaboration
When you are awarded your own franchise unit(s), you're joining a recognized brand name that will help you promote and sell your services. But you're also accessing the accumulated expertise of a company that knows how to do things the right way. Certainly, you're going to bring your own business savvy and strengths to the table, but you have to be able to collaborate with the franchisor and your regional support representatives, if you want to get the most out of your new business ownership experience.
#2 — Local Marketing Is Key
And it's largely up to you. You will get plenty of support when it comes to marketing, but making an impact in your local market will be one of your main jobs.  How and where you network, advertise and promote your services is generally the responsibility of those most knowledgeable of the local market.
#3 — You Have to Understand Your Territory
If you're going to market effectively in your region, you need to understand its people and the values they hold dear.  A deep understanding of the local demographics, laws, customs and ways of doing business are all basic foundations.
#4 — Obtain the Answers to All Your Questions
Before settling on a franchise ownership opportunity, it's crucial to make a list of questions and concerns. But it's even more important to ensure that you've obtained answers! Don't go into franchise ownership unless you are satisfied with those answers.  Get the information you need to make an informed decision.
#5 —Understand the Total Investment
Do you have enough money not only to purchase your franchise, but to operate it comfortably while you get it off the ground?  How long will that take?  What is a reasonable, but conservative model?  Talk with current owners of the franchise during the 'validation' phase of your due diligence.  It is encouraged (if not demanded) because it is so important.
#6 —Understand the Demand for Senior Care in Your Market
The demand for in-home senior care services is high, but it's not identical in every market. Before purchasing a franchise, it's important to get a feel for the exact level of interest in your area.  Demographics shift and evolve, as does the amount and level of competition.
#7 — There Are Risks Involved
No business opportunity — even senior care franchising — is without risks. The more you understand the risks that you face in franchise ownership, the better able you will be to face them.  Again, the validation phase is where you get the opportunity to meet and/or talk with owners to understand their challenges and successes.
#8 — You Believe in Providing Excellent Care
Examine your reasons for getting into senior care —  There is a fine balance between having the drive to build a profitable business enterprise and the compassion to help those in need.  Too much of either aspect can have a negative effect on the other.
#9 — What Franchise Owners Have to Say
As mentioned above, performing research is crucial if you're going to be awarded the right franchise.  Part of that research has to consist of in-depth discussions with existing franchise owners in the validation stage of your due diligence with the franchisor. Don't be afraid to ask the tough questions! The answers might not always be what you want to hear, but you'll get the truth about your potential future as a senior care franchise owner.  Remember, the current owners were in your place previously!  They understand and appreciate the process you are going through.
Are you interested in learning more about what it takes to be a senior care franchise owner during the aging-in-place boom? Always Best Care is here to help you navigate the industry as one of our franchise owners! Download our FREE franchising eBook today to learn more and refer to our most recent Franchise Disclosure Document for important details.