Report: The Senior Care Business Is Booming!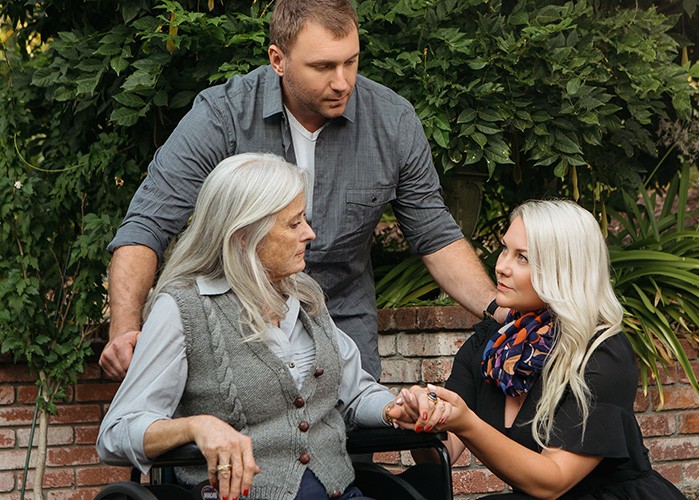 If you've been paying attention to trends in franchising and in the senior care sector, you've surely heard that in-home senior care franchises are thriving. There's a lot of hype surrounding our industry today, which has a lot of people excited for good reason. But for others, all of the publicity — even the good news — is cause for increased skepticism.
Can the senior care industry really be doing that well? Is it possible that senior care is going to continue to grow at a terrific rate? Is there actually reason to believe the hype around in-home senior care?
If you're not sure if senior care is the right industry for you to move into the next phase of your career, it's okay to be skeptical about all of the amazing stories you might be hearing. In most cases, it's a good idea to be wary of the hype, especially when it comes to an investment of your time, money and professional skills. But more and more, the hype surrounding senior care is justified.
In fact, a new report sheds some light on many of the reasons why senior care continues to be a booming industry and one that will likely reward franchise owners in the months, years and decades to come.
Let's take a look!
The Demographics Tell a Big Story
Recently, The Wall Street Journal published a report on the future of senior care that should be great news for those of you who are about to enter the industry as in-home care franchise owners. Compiled and written by entrepreneurship expert Ruth Simon, the report gets into the many reasons why senior care is so hot right now — and will continue to carry heat into the future.
Demographics tell almost the whole story. People are simply living longer than ever before in history, and those who have reached retirement age are healthier and better equipped to handle life than their counterparts from previous generations. And right now, the portion of the population that's 65 or older is about 15% of the total. By 2060, seniors will account for nearly 24% of the total U.S. population
As a result, senior home care businesses have grown 6.6% annually. Compare that number to the growth rate of non senior home care franchises, which is less than half at 2.6%
Why Franchises Work
There are a lot of different ways to take care of seniors and cater to their specific needs, but franchises are emerging as the dominant model in the in-home care industry. Sure, there are startups out there that are occupying small spaces in the industry, but franchises represent the wave of the future.
Why?
With franchise ownership, people can run their businesses with the help of experts and proven systems. Franchisors take care of training and cutting through much of the red tape that would otherwise prevent business owners from moving forward. They also work hard to establish trusted brand names in communities, which is a boon for business owners who don't want to start from scratch. This is also key for seniors and their families, many of whom don't understand the industry and are unsure about whom they can trust.
When you look at the combination of demographics and the benefits of franchise ownership, it's easy to see that senior care franchising will continue to offer a terrific opportunity for business people in the near — and far — future!
Franchise With Always Best Care
Are you interested in learning more about what it takes to be successful as a senior care franchise owner during the aging-in-place boom? Always Best Care is here to help you navigate the industry as one of our franchise owners! Download our FREE franchising ebook today to learn more and refer to our most recent Franchise Disclosure Document for important details.
Learn more about the exciting senior care industry in our FREE downloadable eBook!