Seasoned Senior Industry Professional Becomes New Owner
Of Always Best Care Wake Forest-north Raleigh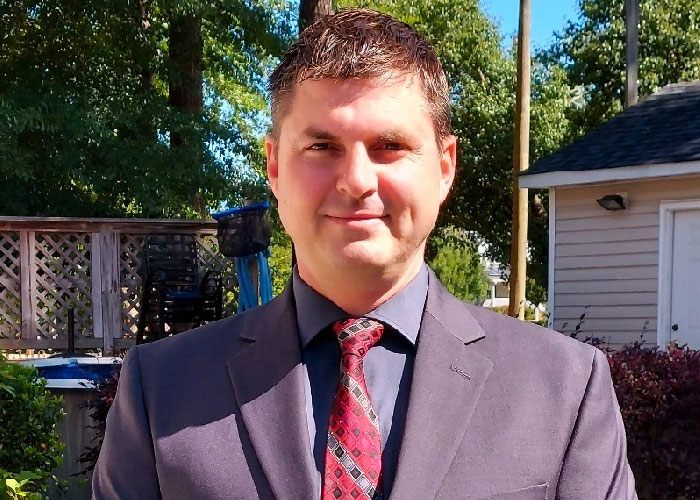 Shawn Cothran Now Leads Award-Winning Senior Care Services in Wake County
Always Best Care Senior Services, one of the leading senior care franchise systems in the United States, announced today that Shawn Cothran is the new owner of the Wake Forest-North Raleigh franchise. Always Best Care of Wake Forest-North Raleigh has been serving Wake County residents since 2009 and is one of nine Always Best Care agencies across North Carolina. An Apex native, Cothran joined this local Always Best Care team as an employee in 2021 and is proud to now be leading and growing a team of caregivers that provide non-medical in-home care and senior living referral services to his hometown community.
"Sean comes from a great background of hospitality and senior care leadership positions, and he is a great fit for what we look for in a franchisee," said Jake Brown, President and CEO of Always Best Care. "The growing senior population and their families in Wake Forest-North Raleigh are in experienced and compassionate hands, as Shawn pursues his business ownership with Always Best Care."
Cothran has over 18 years of experience in senior care, previously working in dining services and then as an executive director for assisted living communities in California and North Carolina. Before joining the industry, he was an executive chef in Chicago. Having worked in two different realms of hospitality service, Cothran knows how to translate those important skills to his new business.
"I'm looking forward to making an impact in this community by providing seamless and high-quality service and comforting in-home care to as many seniors in the Wake Forest-North Raleigh area as possible. With my experience in senior living facilities, I understand the importance of giving the elderly and their families the assurance of caring companionship and professional home helper services," said Sean Cothran, owner and agency director of Always Best Care Wake Forest-North Raleigh. "I've grown to love my involvement in such a rewarding industry, knowing that every person that contacts my Always Best Care location for assistance, will be taken care of."
Always Best Care is one of the nation's leading providers of non-medical in-home care and assisted living referral service. The company delivers its services through an international network of more than 225 independently owned and operated franchise territories throughout the United States and Canada. By working with case managers, social workers, discharge planners, doctors, and families, Always Best Care franchise owners provide affordable, comprehensive solutions that can be specifically matched to meet a client's particular physical or social needs.
For additional information on services available through Always Best Care of Wake Forest-North Raleigh or for a free evaluation, please call (919) 651-1584 or visit https://www.alwaysbestcare.com/wake-forest/. 
About Always Best Care
Founded in 1996, Always Best Care Senior Services is based on the belief that having the right people for the right level of care means peace of mind for the client and family. Always Best Care has been assisting seniors with a wide range of conditions and personal needs for over 25 years and currently provides thousands of hours of care every year.
Always Best Care also offers exclusive programs such as Always in Touch, Balance Tracking System and remote patient monitoring. For more information regarding Always Best Care's solutions, visit www.alwaysbestcare.com.