Senior Care Franchise Opportunity Alert: Boise, Idaho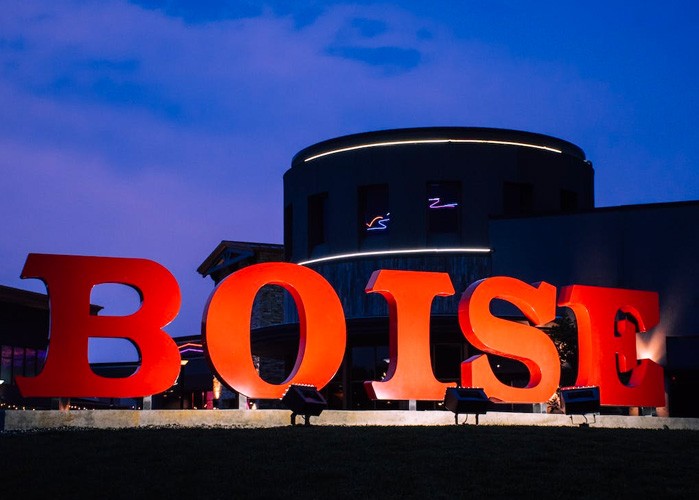 When you think about it, the surge in popularity of in-home senior care just makes sense. Why would an older adult want to spend their golden years in a strange, uninviting nursing facility when they can love life at home?
In contrast to receiving care from strangers, more seniors and their families rely on compassionate, personalized in-home senior care from familiar caregivers. In fact, in the next thirty years, almost 1 in 5 U.S. adults will turn 65. When given a choice, these seniors much prefer in-home care over other, more outdated forms of care.
The bottom line is that most seniors want to age gracefully where they feel safe, secure, and comfortable. To remain independent, however, many older adults need caregiver help around the house. That's where the dream of opening an Always Best Care franchise becomes a reality.
The growing desire for in-home senior care is a national trend, but in states like Idaho – where 21.8% of the population is over 60 – the need for trustworthy in-home care is pressing. For entrepreneurs, this need presents a rewarding opportunity to build a senior care business in one of the state's most popular cities: Boise.
Senior Care Business Opportunities in Boise
Boise is quickly becoming one of the most sought-after places to retire for seniors in America. Forbes recently recognized the popular city as a top retirement location, boasting:
A Lower Crime Rate, Compared to Other U.S. Cities
Lower Cost of Living, Compared to Other U.S. Cities
Affordable Housing
Attractive Tax Benefits for Seniors
Higher Median Income for Seniors
Low Medical Costs
Abundant Healthcare Resources, Including 12 Hospitals
Desirable Walkability and Access to Stunning National Parks
Mild Climate
A Thriving Arts & Entertainment Scene
Boise is a city that is ready and waiting for a driven in-home care franchise owner, with 77% of the senior population being homeowners. As mentioned above, most of these seniors will need help around the house as they age – a need that is currently waiting to be filled.
Right now, about 11% of the Boise population is over 65. Seniors choose Boise for numerous reasons, like its fresh, clean air and ample outdoor activity opportunities. Perhaps more importantly, seniors choose Boise because it's a safe city with no Social Security or income taxes.
When you look at the city's stats, reviews, and features, it makes sense why so many seniors love living in Boise. The Idaho Business Review said Boise "truly is a gem" that "has big-city offerings similar to places like Seattle but with a lower cost of living – a draw for those in their retirement years."
Throw in attractive economic factors like declining crime rates and easy access to medical facilities like hospitals, and it's a fantastic all-around town for a senior care franchise owner to succeed.
Your Protected Territory in Boise, Idaho
We're looking for motivated, hard-working people to lead and succeed as in-home care franchise owners in Boise. At Always Best Care, we operate our territory system differently than other in-home care franchises.
Other senior care franchises "protect" a territory by making the seniors who live there exclusive to a particular franchisee. The problem is that franchise business development depends on many health care industry professionals who refer seniors to care providers. In reality, neither the referral source nor the franchisee has any control over where those seniors may live.
Always Best Care prioritizes franchisees by protecting the valuable referral sources in our franchisees' territories. These sources are the true originators of revenue for franchise owners because they connect seniors and their families to the care provider. Our territory policy is designed to protect the franchisees' marketing efforts and all channels of referrals and revenue inside their defined territories.
Taking the Next Steps to Success
Whether you're an Idaho native looking to make a difference or a savvy entrepreneur searching for a recession-resistant opportunity, now is the time to secure your future in Boise.
Our franchisees choose Always Best Care because they can positively impact the lives of seniors in Boise while building a rewarding business at the same time.
Taking the next steps towards building a successful home care franchise is easy. Get started today by downloading our free E-Book.
Sources
https://idahobusinessreview.com/2019/07/29/study-boise-named-the-no-7-city-for-retirement/
https://aging.idaho.gov/
https://sixtyandme.com/aging/idaho-aging-resource-guide/
https://www.seniorcare.com/directory/id/boise/#acs_footnote