Senior Care Franchise Opportunity Alert: Las Vegas, Nevada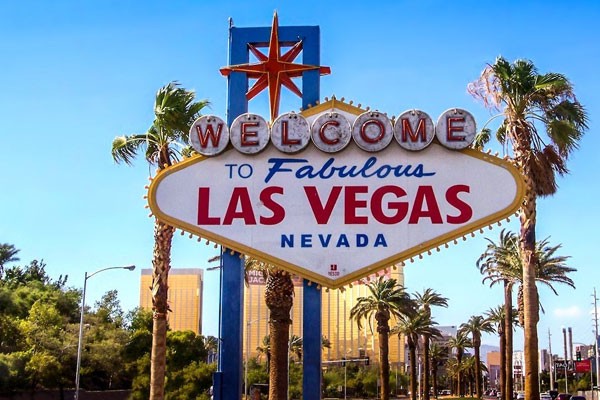 If you were a senior and were given a choice, where would you rather live as you age: at home where you're comfortable or in an assisted living facility where you've never been?

When you think about it, the surge in popularity of in-home senior care makes all the sense in the world. Instead of living in an unfamiliar care facility, many older adults prefer to live out their golden years at home, where they raised families and made memories.

Many seniors and their families rely on personalized in-home senior care from compassionate caregivers more than ever. By 2040, nearly 1 in 5 U.S. adults will turn 65. In fact, the baby boomer generation has shown a strong preference to remain independent as they age. They scoff at the idea of nursing homes and have an overwhelming desire to remain at home as long as they can.

For savvy entrepreneurs, that desire presents a unique opportunity to provide a high-demand service and give back to the community at the same time. That's where the dream of opening an Always Best Care franchise becomes a reality.

The growing desire for in-home senior care is a national trend, but in states like Nevada – where the 65+ community grew 57% from 2008-2018 – the need for trustworthy, professional in-home care is pressing. For savvy entrepreneurs, that need represents a unique opportunity to build a senior care business in one of Nevada's most popular cities: Las Vegas.

Senior Care Business Opportunities in Las Vegas

Though it's known for glitz and glamor, Las Vegas is quickly becoming one of the most popular places for seniors to retire, with more than 200,000 retirees currently living in the city. Las Vegas offers many exciting senior-centric activities and boasts great weather all year. With a low cost of living and no state income tax, it makes sense why so many seniors are moving to Sin City.

Seniors living in Las Vegas enjoy many perks, including:
No State Income Tax
No Taxes On Social Security
No Pension Taxes
No Inheritance Tax
Lower Cost of Living Than Other Popular States
Pleasant Climate
Fun, Active Lifestyle Encouraged
Thriving Arts and Entertainment Scene
Close to Medical Facilities
Las Vegas is a city ready and waiting for a motivated in-home care franchise owner, with 14.3% of people 65 and older living alone. As mentioned above, most of these seniors will need help around the house as they age – a need that is currently waiting to be filled. Right now, Las Vegas and Nevada as a whole continue to see higher growth rates in the population of older adults as compared to the rest of the U.S.
When you look at the city's reviews, statistics, and amenities, it's easy to see why seniors love Las Vegas. Boredom is never an issue, the weather is often warm and sunny, there are incredible attractions designed for seniors, and cost of living is actually very reasonable.
Throw in attractive economic factors like declining crime rates and easy access to medical facilities, and it's Las Vegas might be the hottest town for seniors aging at home.
Your Protected Territory in Las Vegas, Nevada
We're looking for purpose-driven, hard-working people to serve seniors as in-home care franchise owners in Las Vegas. But why choose our franchise system? At Always Best Care, we operate our territory system differently than other in-home care franchises.
Other senior care franchises "protect" a territory by making the seniors who live there exclusive to a particular franchisee. The problem is that franchise business development depends on many health care industry professionals who refer seniors to care providers. In reality, neither the referral source nor the franchisee has any control over where those seniors may live.
Always Best Care prioritizes franchisees by protecting the valuable referral sources in our franchisees' territories. These sources are the true originators of revenue for franchise owners because they connect seniors and their families to the care provider. Our territory policy is designed to protect the franchisees' marketing efforts and all channels of referrals and revenue inside their defined territories.
Taking the Next Steps to Success
Whether you're a native of Las Vegas and want to make a difference in your community or you're simply searching for a recession-resistant opportunity, now is the time to secure your future.
When you implement Always Best Care's proven business model, your franchise will become a pillar of the community. You will be part of a highly regarded, reputable organization that others will respect. All the while, you will enjoy an entrepreneurial lifestyle that lets you make a difference in the lives of others.
Ready to take the next steps toward success? It all starts with our free E-Book, which details the exciting opportunities that await you in Las Vegas.
Sources
https://sixtyandme.com/aging/nevada-aging-resource-guide/
https://adsd.nv.gov/uploadedFiles/adsdnvgov/content/About/Reports2/Elders%20Count%202021%20-%20FINAL%201.28.2021.pdf
https://summerlincommunities.com/5-reasons-to-retire-in-las-vegas-nevada/