Senior Care Franchise Opportunity Alert: Portland, Oregon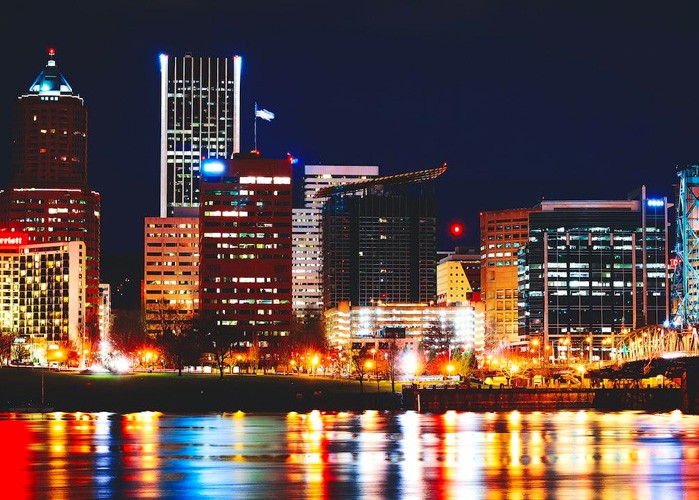 Home is where the heart is, and seniors across the U.S. want to remain there as long as possible.
With the "age at home" trend sweeping across the country, more seniors and their families are choosing to rely on compassionate in-home care services over nursing homes and care facilities. 13% of the United States population are already seniors, and over the next 30 years, those numbers should jump to 1 in 5 U.S citizens turning 65 by 2040.
Many of these seniors want to age at home, where they're comfortable living in familiar surroundings. However, they need a little extra help to remain independent. With 20% of the population projected to be 65 or older in the coming years, an incredible opportunity is available right now with Always Best Care.
The growing desire for in-home senior care is a national trend, but in cities like Portland, Oregon – where the senior population has grown by 18% – the need for reliable in-home care is pressing. For entrepreneurs, this need presents an exciting opportunity to build a senior care business in the Beaver State.
Senior Care Business Opportunities in Portland, Oregon
As a state, Oregon is an attractive place to set up shop for in-home care entrepreneurs. A recent study found that Oregon is older on average than other U.S states, with 1.5 million residents being 50 or older – nearly 37% in total. That makes Oregon a great place to live for seniors who may need help at home.
But that's just the start. Statistics show that Oregon ranks among the most tax-friendly states for seniors because there is no Social Security or sales tax. That means no state taxes on retirement income, Social Security benefits, pensions, IRAs, etc. These tax incentives are just one of the reasons why seniors are flocking to Oregon – particularly the City of Portland.
Seniors living in Portland love their lives, with the wealth of activities and senior-friendly events happening all year long. Many seniors in Portland enjoy the lush green spaces, thriving arts and cultural scene, and breathtaking beaches. But at some point, these same seniors will need reliable in-home care services to stay independent and maintain the lifestyle they love.
As an Always Best Care franchisee, that's where you come in.
The Always Best Care Opportunity in Portland
The home care industry is experiencing explosive growth across the U.S., and that includes Portland. As people in Portland approach retirement age, they begin to have mobility difficulties, memory lapses, and health problems. In the U.S, about 80% of seniors have at least one chronic health condition; 50% have at least two, and those figures also apply to cities like Portland.
Despite growing health concerns, most seniors in Portland don't want to give up their freedom at home. They don't want to move into long-term care facilities or nursing homes. Most often, they want to age at home, where family can visit, and their in-home caregiver becomes part of their cherished routine.
As one of the fastest-growing franchises in America, Always Best Care is well-suited to cater to the growing senior population in Portland, which means there are incredible opportunities available for home care franchisees in the city.
Your Protected Territory in Portland, Oregon
Other senior care franchises "protect" a territory by making the seniors who live there exclusive to a particular franchisee. The problem is that franchise business development depends on the many different health care industry professionals who refer seniors to care providers – and neither the referral source nor the franchisee has any control over where those seniors may live.
Always Best Care protects the actual referral sources in our franchisees' territories. These sources are the true originators of revenue for our franchise owners. They introduce seniors and their families to the franchise owners. Our territory policy is designed to protect the franchisees' marketing efforts and all channels of referrals and revenue inside their defined territories.
Senior Care in Portland: Resistant to Recessions
The U.S. and the world have experienced uncertain times in the last few years, with the global pandemic abroad and recession concerns locally.
While every industry may feel some impact in times of recession, the senior care industry is among the most recession-proof in the country. Unlike material goods, in-home senior services are essential, even in an economic downturn. Plus, the increasing senior population results in a growing base of people in need of quality in-home care in Portland.
Taking the Next Steps to Success
Whether you're a native of Oregon looking to give back to your community or you're a savvy entrepreneur looking to jump on an opportunity, now is the time to secure your future with a senior care franchise.
Our franchisees choose Always Best Care because their home care business enables them to positively impact the lives of seniors in Portland while building a rewarding business for themselves and their families.
Taking the next steps towards building a successful home care franchise begins by downloading our free E-Book. From there, the future is bright, even when the days are rainy in Portland.
Sources
https://home-care-franchise.alwaysbestcare.com/home-care-franchise/
https://www.oregonlive.com/news/erry-2018/06/a13f685ef71978/oregons_aging_counties.html