Senior Care Franchise Opportunity Alert: Salt Lake City, Utah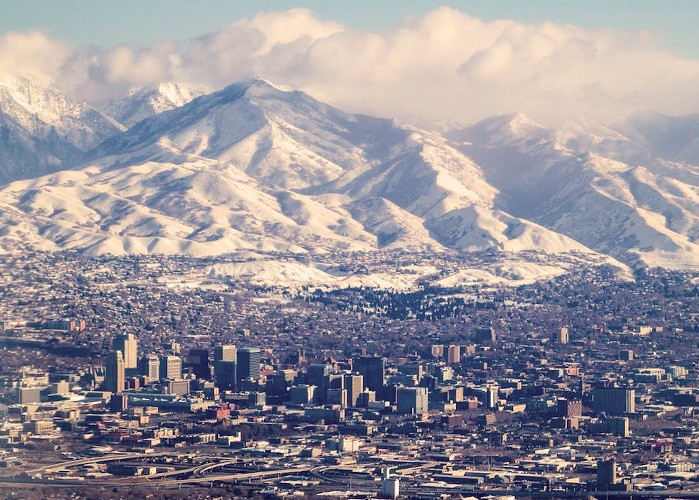 When given the choice, most seniors in the United States prefer to enjoy their golden years at home.
With the "age in place" trend sweeping the country, more and more seniors and their families are relying on engaging, compassionate in-home senior care over nursing home facilities. Over the next three decades, nearly 1 in 5 U.S citizens will turn 65, and trends show they'll stay away from long-term, in-patient centers.
Instead, most seniors want to grow old where they feel comfortable and safe. To remain independent, however, most older adults need extra help around the house. That's where the opportunity with Always Best Care comes in.
The growing desire for in-home senior care is a national trend, but in states like Utah – where the senior population is expected to grow to 64% over the next 15 years (from 280,969 to 460,553) – the need for reliable in-home care is pressing. For entrepreneurs, this need presents an exciting opportunity to build a senior care business in the Beehive State.
Senior Care Business Opportunities in Salt Lake City
Salt Lake City is quickly becoming one of the most attractive places to live for seniors in America. Dubbed one of the "healthiest cities in the U.S.," SLC boasts:
A Lower Cost of Retirement Living, Compared to Other U.S. Cities
An Abundance of Natural Beauty
Very High Life Expectancy
More Affordable Housing, Compared to Other U.S. Cities
Critically-Acclaimed Hospitals
Renowned Cultural Attractions & Events
It is a city seemingly primed and ready for a driven in-home care franchise owner, with 85% of the senior population being homeowners. That equates to about 136,700 of the 160,000+ seniors living in Salt Lake City owning a home. As mentioned above, most of these seniors will need help around their homes as they get older – a need that is almost begging to be filled.
Right now, about 1 in 10 Utah residents are over 65. The Kem C. Gardner Policy Institute estimates that by 2065, 1 in 5 residents will be over 65. This translates to about one million retirement-aged seniors living in Utah by 2065.
When you look at stats, reviews, and the features of the city, it makes sense why so many seniors love living in Salt Lake City. It has been repeatedly named one of the most desirable places to retire. In fact, it's the only city to achieve that designation in surveys conducted by Livability, The Milken Institute, and Wallethub.
Throw in attractive economic factors like declining rates of crime and moderate taxes, and it's a fantastic all-around place for senior care franchise owners to succeed.
Your Protected Territory in Salt Lake City, Utah
At Always Best Care, we operate our territory system differently than other in-home care franchises.
Other senior care franchises "protect" a territory by making the seniors who live in their assigned territory only available to them. The problem is that franchise business development depends on many health care industry professionals who refer seniors to care providers. In reality, neither the referral source nor the franchisee has any control over where those seniors may live.
Always Best Care puts franchisees first by protecting the valuable referral sources in our franchisees' territories. These sources are the true originators of revenue for franchise owners because they connect seniors and their families to the care provider. If a prospect reaches out to you, this becomes your client no matter where they live, thus giving you validation for your efforts and referrals.
Taking the Next Steps to Success
Whether you're a Utah looking to make a difference in your community or you're a savvy entrepreneur looking for an opportunity, now is the time to secure your future in Salt Lake City.
Our franchisees choose Always Best Care because they can positively impact the lives of seniors in Salt Lake City while building a rewarding business at the same time.
Taking the next steps towards building a successful home care franchise is easy. Get started today by downloading our free E-Book.
Sources
https://www.census.gov/population/projections/
https://www.seniorcare.com/directory/ut/salt-lake-city/#senior-financial-overview
https://www.trulia.com/blog/the-10-healthiest-cities-in-the-us-to-get-fit-in-2018/
https://sixtyandme.com/aging/utah-aging-resource-guide/