Senior Care Franchise Ownership — A Strong Business Model for the Future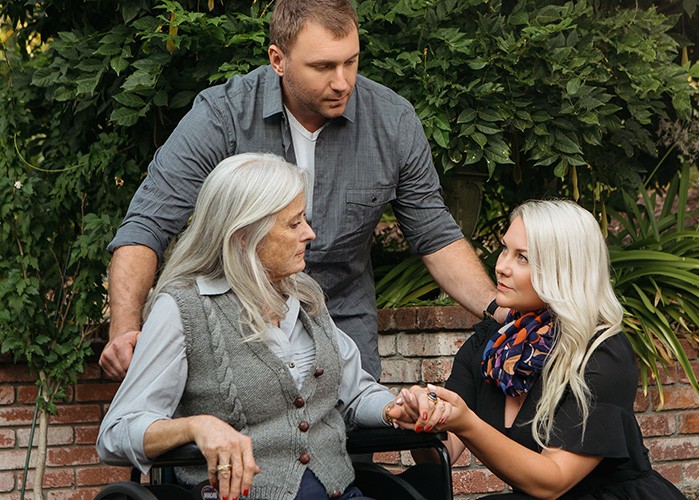 Franchise ownership is terrific avenue for people who want to take their skills and experience into a different realm of business. Senior care franchise ownership, in particular, gets a lot of press because the industry is growing so much, but you may be wondering — is it a strong business model for the future?
Obviously, we are biased on the subject, but there are some undeniable facts that show that in-home senior care franchise ownership is a fantastic sector to enter for people like you who want to steer their ship into a solid, satisfying and potentially lucrative future.
What Do You See in Your Future?
Not every opportunity is a great fit for everyone. Senior care franchise ownership represents a fantastic business option for people from all walks of life, but it's not everyone's cup of tea. However, we would advise you not to be so quick to dismiss it if it doesn't immediately stand out in your mind as a possible future.
The first step in deciding what you will do with your professional life is to envision what you want it to look like. Like most individuals who have dreamed of a better, more independent professional future, you've surely spent some time picturing yourself in the ideal scenario.
Do you see yourself working closely with others?
Can you picture yourself networking with key people in your community
Does your vision include work that helps people in your area?
Do you envision a professional life that includes built-in organizational support and structure?
Are you picturing a business that takes the needs of others into account?
If you answered "yes" to the questions above, senior care franchise ownership could be a great fit for your future!
Franchise Ownership and the Future
Senior care franchise ownership is getting a lot of press today, but you might be concerned about its future. Sure, today's seniors have expressed a strong desire to live out their retirement years at home, but what about subsequent generations? Is owning a senior care franchise a solid option for a strong business future?
The fact of the matter is that there will always be seniors — and there will always be a need for senior care. And the way our society is moving, it's easy to see that the current trend of seniors staying at home will continue. People like having options, and now that seniors know that they can stay at home where they are comfortable, it's unlikely that future generations will revert back to the costly nursing home model that dominated in the past.
The numbers don't lie, either:
There are currently about 46 million Americans aged 65 or older
By 2060, that number will more than double to nearly 98 million
The senior segment of the population is growing faster than any other
The demand for elder care alternatives will likely continue to rise, largely thanks to the increase in the number of cases of Alzheimer's Disease and other forms of dementia
(Source: PRB.org Aging Fact Sheet)
What About Your Future?
If you have a vision for your future that involves a rewarding professional life in a solid, growing industry, you owe it to yourself to consider your own senior care franchise. The industry is growing rapidly with no signs of slowing down, and those who get on board today with their businesses will be well equipped to take advantage of tremendous opportunity here in the future.
Learn More
Are you interested in learning more about what it takes to be successful as a senior care franchise owner during the aging-in-place boom? Always Best Care is here to help you navigate the industry as one of our franchise owners! Download our FREE franchising ebook today to learn more and refer to our most recent Franchise Disclosure Document for important details.