Senior Care Franchise Ownership: Providing the Light in Senior Lives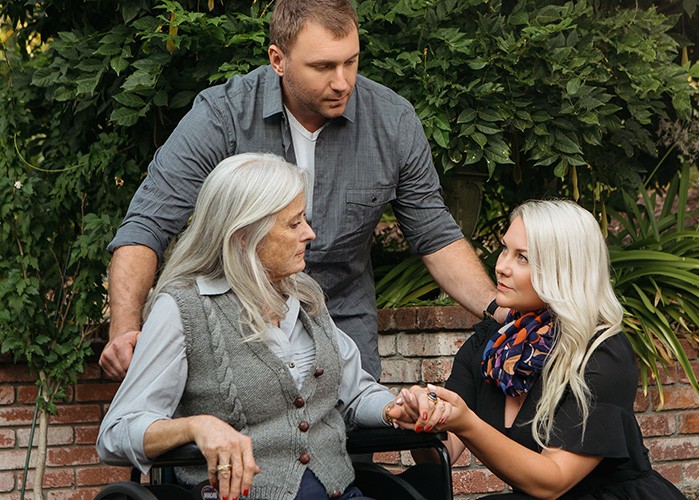 Being awarded your own senior care franchise represents an awesome opportunity for you to make a difference in your own life — you will be operating a business with amazing potential! But unlike many other opportunities for starting a business, it also gives you the chance to provide meaningful support and assistance to those in the community who might not otherwise be able to attain high-quality senior care.
In-home care and the "aging-in-place" movement are driving the senior care industry — just take a look at this recent article in the Wall Street Journal — so there's little doubt you're making a great decision as a businessperson. But what's truly special about being a franchise owner is the opportunity to provide area seniors with the kind of care that helps them get the most out of their "golden years."
What Today's Seniors Need
Do you remember visiting your grandparents or great-grandparents when you were growing up? It's likely that during their later years, you went to spend time with them at a nursing home or other type of senior-living facility. Years ago, it was common for seniors to leave the home when they could no longer do everything on their own.
Times have changed, though, and today's seniors are advocating for a better quality of life and more independence. For many of them, that means saying "no" to leaving home, even if they require some assistance and care to do so safely. That's where you come in as a senior care franchise owner!
What do today's seniors value?
Independence
Freedom
A comfortable, familiar living space
Quality time with family and friends on their own terms
Access to top-quality care in a comfortable setting
Companionship
The ability to maintain the lifestyle they have come to enjoy
Living a life according to these values is critical for an excellent quality of life. As a senior care franchise owner in your community, you can help seniors remain connected to those values, giving them the chance to truly get the most out of their post retirement years.
Be the Bridge to a Better Life for Area Seniors
Senior care franchise ownership is more than just an excellent opportunity for you, professionally. It's a chance for you to play an important role in your community, helping people who need better options when it comes to living according to their closely held values.
As a franchise owner, you will be providing an important service, but you'll also be providing seniors and their families with light, love and peace of mind.
How?
Your in-home care business makes it possible for seniors to retain their independence
Your franchise's compassionate caregivers fill in the gaps, providing assistance around the house so that seniors can remain where they feel comfortable
You will provide a more flexible and affordable option for families who might otherwise struggle with affording more "traditional" forms of senior care
Your business provides the support today's seniors need to remain independent and free
Owning your own business means making a better life for yourself, but as a senior care franchise owner, it means so much more.
Learn More
Are you interested in learning more about what it takes to be successful as a senior care franchise owner during the aging-in-place boom? Always Best Care is here to help you navigate the industry as one of our franchise owners! Download our FREE franchising ebook today to learn more and refer to our most recent Franchise Disclosure Document for important details.