Senior Care Franchising: Opportunity for Husband and Wife Teams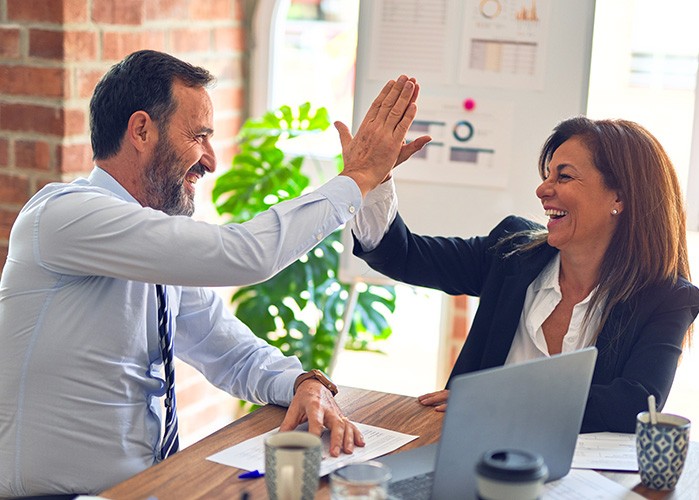 For many couples, considering a second career is often a joint effort. Whether it's because the kids have moved out and they're looking for a business opportunity to pursue together, or if they simply want to find a way to spend less time apart as they work to achieve goals, a lot of couples turn to franchising to satisfy their second-career needs. Although there are seemingly countless business types to pursue in the franchise world, senior care franchising could be the best fit for husband-and-wife teams because of its family focus and the many inherent opportunities to help others in the community.
Family and Franchise Ownership
Franchise owners often describe their businesses in the same way they describe their families: it's all about doing the best for those who depend on you and remaining accountable to those upon whom you depend. In the senior care industry, the focus on family is even more obvious. Senior care franchise owners are there for their community, making themselves available for families who require solutions when it comes to caring for an aging loved one.
Experience Plays a Part
For many husband-and-wife senior care franchise teams, the passion to provide compassionate care comes from direct experience. Couples who are searching for a second-career opportunity in senior care tend to be drawn to the industry because they've played a significant role in the care of a loved one. They've worked together to help senior loved ones in their own families, and now they're inspired to continue helping seniors. Franchise ownership represents the ideal fit for them.
Helping Others and Helping Each Other
When couples consider a second career together, they are focused on earning a living, but providing a resource for the community is also important. Senior care franchise ownership gives husband-and-wife teams the chance to satisfy needs for excellent, compassionate care in the community while establishing a legacy that goes beyond the ability to do business well. When couples help each other as partners in senior care franchise ownership, they help so many other people, too!
A Clear, Combined Vision
Are you and your spouse searching for the perfect second-career opportunity? Do you share a passion for helping others and giving back to the community? You owe it to yourself to investigate whether your clear, combined vision is suited for senior care. Today's seniors prefer to age in place, but families can't always be around to ensure that their loved ones are safe and sound. As senior care franchise owners, you and your spouse can make a real difference while pursuing an amazing opportunity!
Learn More
Are you interested in learning more about what it takes to be successful as a senior care franchise owner during the aging-in-place boom? Always Best Care is here to help you navigate the industry as one of our franchise owners! Download our FREE franchising ebook today to learn more and refer to our most recent Franchise Disclosure Document for important details.