Stellar Senior Care Franchising Opportunities in Florida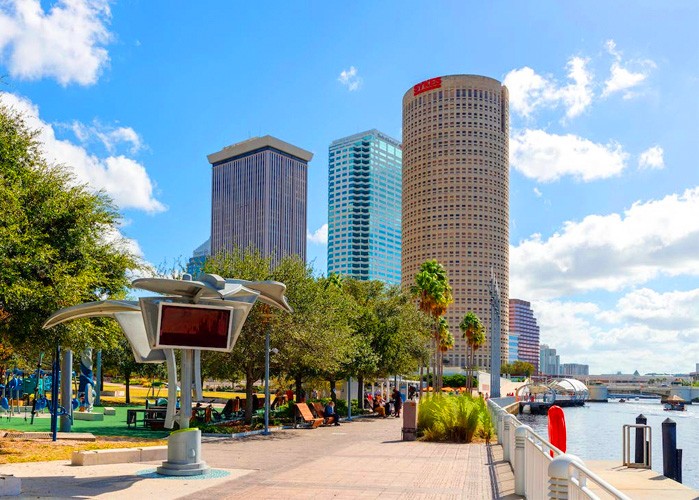 A trend is sweeping across the senior population in the United States – one that doesn't show signs of stopping anytime soon.
Boomers have an overwhelming desire to remain independent. When combined with advances in medicine, they are setting the stage for unprecedented growth in the senior home care industry. In fact, 13% of the U.S. population are 65 or older – more than 40.2 million seniors in total. Over the next 30 years, those numbers are projected to double, with one in five Americans turning 65 by 2040. That's a staggering 20% of the population. The majority of these seniors want to age in place but need a little extra help to remain independent. That's where the opportunity arises for entrepreneurs looking to start an Always Best Care franchise.
The growing desire for in-home senior care is a national trend, but in cities like Sarasota, Florida – where seniors live in abundance — the need for compassionate in-home care is more pressing than ever. For entrepreneurs, this need presents an exciting opportunity to build a senior care business in the Sunshine State.
Senior Care Business Opportunities in Sarasota, Florida
Florida as a whole is an attractive state for in-home care entrepreneurs. A recent study found that the cost of senior care in Florida is lower than the national average, making Florida a great place to live for seniors who may need help at home.
But that's just the start. Kiplinger Magazine found that Florida is one of 10 tax-friendly states retirees. That's because there is no state income tax. As a result, there are no state taxes on retirement income, Social Security benefits, pensions, IRAs, and more. These tax incentives are just one of the reasons why seniors are flocking to Florida – particularly the city of Sarasota.
With more than 140,000 people over the age of 65, Sarasota has one of the highest percentages of seniors in the state. That aging demographic has brought many benefits to Sarasota, particularly as wealthy retirees move to the city. Many seniors in Sarasota become philanthropists or dedicate time to volunteering. But at some point, these same seniors will need quality in-home care services to remain independent and maintain the lifestyle they're used to.
As a prospective Always Best Care franchisee, that's where you come in.
The Always Best Care Opportunity
The home care industry is experiencing explosive growth across the U.S., but particularly in Sarasota. The city has a large, wealthy senior population. As people in Sarasota approach retirement age, they begin to have mobility difficulties, memory lapses, and health problems. In the U.S, about 80% of seniors have at least one chronic health condition; 50% have at least two, and those figures are applicable to Sarasota.
Despite growing health concerns, most seniors in Sarasota don't want to move into strange nursing homes or long-term care facilities. They want to age at home. As one of the fastest-growing franchises in America, Always Best Care is well-suited to cater to the growing senior population in Sarasota, which means there are incredible opportunities available for home care franchisees in the city.
Taking the Next Steps
Whether you're a Florida native looking to give back to a large senior community in your state or you're a savvy entrepreneur looking to jump on an opportunity, consider Sarasota for senior care franchising.
Our franchisees choose Always Best Care because their home care business enables them to positively impact the lives of seniors in Sarasota while building a rewarding business for themselves.
Taking the next steps towards building a successful home care franchise begins by downloading our free E-Book. From there, the future is bright – especially in the Sunshine State.