The Advantages of Choosing Mid-Size Over Large Franchise Systems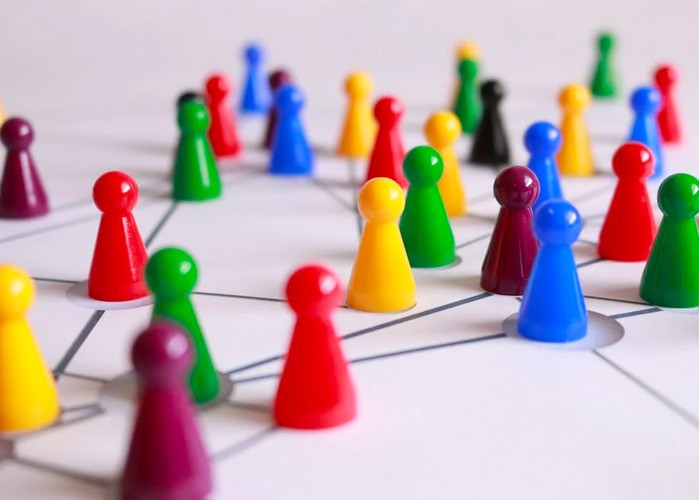 Franchising is about as American as apple pie and became a popular business opportunity just after WWII. Since that time, thousands of franchises have been created – some much larger than others. To this day, there's not a town in America that doesn't have some sort of franchise presence. And while extra-large franchise systems like McDonald's or Great Clips come with brand recognition, investing in such franchises can have serious drawbacks over mid-size franchisors like Always Best Care.
If you're on the fence about investing in a large franchise over smaller, albeit equally effective systems, consider these points before you break out the checkbook.
Startup Fees
Many larger franchises will explain that they "create their own worth", offering lower risk to the franchisee. They then charge you higher entry fees, requiring a staggering amount of capital to get started.
The total investment necessary to begin operation of an Always Best Care Senior Services franchise ranges from $74,725 to $125,400. Compare that to some global brands that require incredibly high startup fees, sometimes in the high six and even seven figures. The total investment in an Always Best Care franchise includes the base franchise fee and estimated costs of travel and other expenses while training, three month's rent, furniture and fixtures, signage, office equipment, and more.
For a more complete rundown of Always Best Care's initial investment options, click here.
Startup Challenges
In large franchise systems, the franchisee may be responsible for finding and building the right location, hiring and training staff, and installing heavy equipment. For first-time franchisees, such an undertaking can be a steep hill to climb when a large franchisor is involved. That's because, with hundreds if not thousands of units, the bloated franchisor doesn't have time for the "little people" even when they're a franchisee.
Smaller franchise systems have an advantage over larger entities in this respect because they can provide more frequent, personalized support.
With Always Best Care, you're never alone. Always Best Care has a proven, successful training and support system that combines both corporate and local services. The Always Best Care training program, ABCUniversity, focuses on the operational activities of setting up, managing and marketing your senior care agency. When you join Always Best Care as a franchise owner, the Vice President of Franchise Training, Vice President of Marketing, along with an Area Representative or National Director, will work with you during your extensive onboarding process.
Territories
One of the most attractive aspects of investing in a mid-size, national franchise is that you can stake your claim on a territory for less than you would with a large franchisor. Large territories with even larger franchise systems could cost you inordinate amounts of money – even twice as much as the same sized territory offered by a mid-size system.
At Always Best Care, our territories create better opportunities for our franchisees. Unlike other senior care franchise companies, Always Best Care protects the actual referral sources in our franchisees' territories. These sources are the true originators of revenue for our franchise owners. They introduce seniors and their families to the franchise owners. Our territory policy is designed to protect the franchisees' marketing efforts and all channels of referrals and revenue inside their defined territories.
Marketing
For large franchisors, their biggest strengths often equate to their most pertinent weaknesses. Due to their large market worth, they can incite intense competition with other large brands. Before you know it, marketing warfare causes sales to fluctuate, affecting your bottom line and, ultimately, your ability to serve customers.
At Always Best Care, our award-winning national marketing and advertising builds brand awareness and helps lower the cost of sales for Always Best Care franchisees. In addition, we generate leads that are distributed to franchise offices at the local level. As an Always Best Care franchisee, you benefit from plans, programs, and materials that can be picked up and used locally with minimal modifications.
Recession Resistant
When recessions happen, average folks aren't willing to cough up extra money for luxuries like expensive steak dinners and movie nights. In the same vein, global catastrophes, like the COVID-19 pandemic, decimated some franchise brands that had to close lobbies and dining rooms.
Always Best Care has a business model proven to stand strong through tough economic times. The home care industry is growing at an exponential rate. Couple that with the fact that every day, approximately 10,000 people turn 65 years old. During the next 30 years, 20% of the population will be seniors. Many of these people want to age at home. However, they need extra help to do so. That's where being an Always Best Care franchise owner comes in.
Our proven franchise model has enabled us to help hundreds of franchisees realize their dream of entrepreneurship without the uncertainty of starting a business from scratch.
Seize Your Opportunity
Perhaps more poignant than any other point on this list is that Always Best Care franchisees are more than business owners. They are compassionate people dedicated to helping others through home care services. Our franchisees choose Always Best Care because their home care business enables them to positively impact the lives of people within their community while building a rewarding business for themselves.
If you're ready to reap the rewards of franchising with Always Best Care, the first step starts with our free E-Book. Learn how you can begin building your future in the senior care industry today and take the next steps towards career fulfillment in the future.