The Always Best Care Targeted Audiences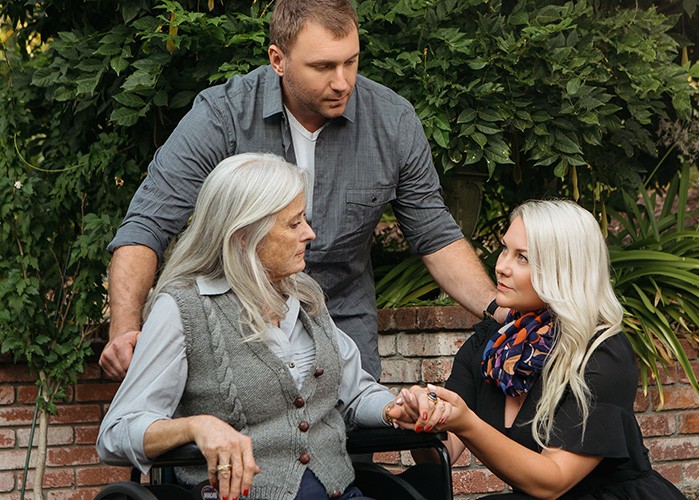 When you franchise with Always Best Care you become a part of a brand that targets multiple audiences. Each audience is important to your Always Best Care business, so it's critical you understand them and their differing needs. Read on to learn about the potential clients, client's loved ones and medical referral sources that Always Best Care franchisees build relationships with on a daily basis.
Potential Clients
Asking for help can be tough, especially for the seniors who are used to living full, independent lives. Always Best Care makes it as easy as possible for seniors to get the assistance they need in a way that is supportive and unobtrusive. And that starts with our very first introduction.
Our franchisees are able to connect with potential clients, explain why Always Best Care is the best choice for home care and put potential clients at ease. Franchising in the home care industry is your opportunity to bring peace of mind to senior citizens making the transition to in-home care.
Client Loved Ones
Sometimes, home care clients aren't in a position to make decisions about their ongoing care for themselves. That's why one of Always Best Care's targeted audiences is the loved ones of the clients we care for.
Loved ones find their way to Always Best Care in a variety of ways including referrals from medical professionals, their own online research or the anecdotes of family and friends who have been positively impacted by the services Always Best Care provides.
Regardless of how a family finds out about our premier home care agency, Always Best Care franchisees can be counted on to provide accurate information about our services in addition to being a comforting presence for family members who have to make big decisions for someone they love.
Medical Facility Referral Sources
Many Always Best Care clients come to us via referrals from medical facilities. That's why our franchisees forge relationships with local hospital administrators and social workers, nursing homes and doctors' offices. These relationships with referral sources allow us to share the benefits of Always Best Care services with a wider range of potential clients.
We understand that researching home care services can be overwhelming for clients and their loved ones. That's why the recommendation from a trusted healthcare professional can be so meaningful. Our medical referral sources place their trust in us, and that encourages potential clients to do the same.
Become an Always Best Care Franchisee
Now you can take full advantage of these different audiences by franchising with Always Best Care. You can use your people skills, your contacts in the medical field and your desire to help those who need it to build a business you can be proud of. Take the first step to becoming an Always Best Care franchisee by reaching out to our team for more information.