The Benefits of Yoga for Seniors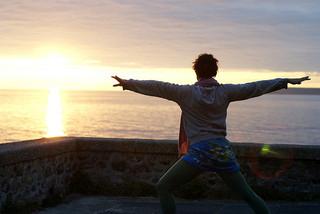 Yoga is increasing in popularity for people of all ages for a variety of reasons. Because of its popularity, it is becoming easier to find classes throughout the community. Whether you live at home or in one of the assisted living facilities in your area, it could be possible to gain access to these beneficial classes.
How you Benefit
If you find yourself doing less and sitting around more often, you could be putting your body at risk for certain damages. The more sedentary you are, the more susceptible your body becomes to injuries and diseases. Because yoga is a stretching exercise that can be tailored to any ability, it offers the body the
Increased flexibility which makes it easier to stay independent longer
Increased balance which might help to decrease the number of falls you experience
Decreased pain throughout the joints including back, hips and neck
Decreased level of stress which might help lower your blood pressure
Increased ability to fall asleep at night
If you are interested in learning more about how you can benefit from yoga or need help finding a class in your area, consult with your home care provider to find the best class for you.