What Do New Franchisees Get After Their Initial Investment?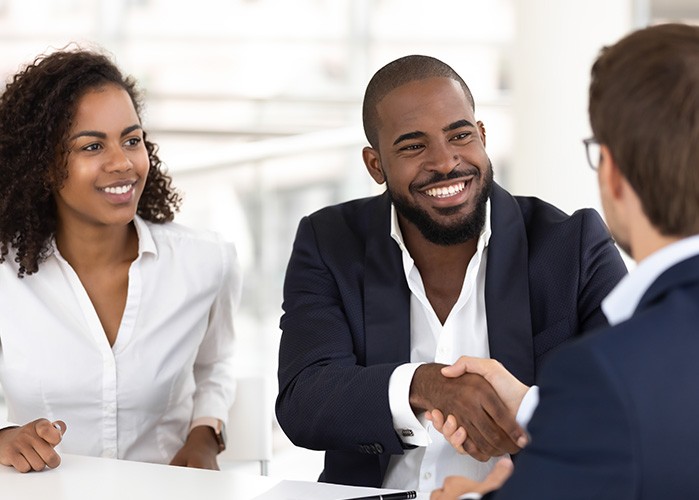 Entrepreneurs are always searching for recession-resistant franchise opportunities. Since the pandemic hit, the senior care industry has consistently been one of the most attractive industries to invest in. After all, home care franchise owners like Always Best Care franchisees provide essential services for their clients that will always be needed regardless of economic conditions. No matter what life throws at us, one thing is for certain – people still need care.
While Always Best Care provides services for people from all walks of life, our primary clientele consists of senior citizens. Every day, approximately 10,000 people turn 65 years old. During the next 30 years, 20% of the population will be seniors. Many Baby Boomers want to maintain their lifestyles, they just need a little help to do so. That's where an Always Best Care franchise comes in.
It's certainly an attractive proposition – earn a great living, provide for your family, and make a real, positive impact in your community. But one question many potential home care franchise owners are asking is, "How much does it cost to get started with Always Best Care, and what do I get?"
Investing in Your Future with Always Best Care
Like any other franchise business, becoming an Always Best Care franchisee requires an investment in both time and money. They say that nothing worth doing is going to be easy, and to an extent that is true – our home care business owners are dedicated and compassionate and work very hard every day to meet demands in their territory.
If you've done your research or you're a seasoned entrepreneur, the prospect of working hard probably isn't foreign to you at all. So, what kind of monetary investment is needed to get started with Always Best Care, once you've gone through the validation process?
Always Best Care Franchise Fees & Investment
The total investment necessary to begin operation of an Always Best Care Senior Services franchise ranges from $74,725 to $125,400. This includes the base franchise fee and:
Estimated Cost of Travel and Expenses for Training
Three Month's Rent
Furniture and Fixtures
Signage
Office Equipment
Business Insurance
Opening Inventory
Local Advertising
Licenses
Computer Equipment
Professional Fees
Costs
Your Franchise Development Specialist will explain these costs in detail, and they also may be found in the Franchise Disclosure Document (FDD).
The base franchise fee is $49,900 and is included in the total investment number mentioned above. Your franchise fee includes your training, initial supply of marketing materials, checklists, referral contracts, apparel, a custom website and so much more.
What Do New Always Best Care Franchisees Get?
Always Best Care is one of America's most recognizable names in the home care franchise industry. Why waste time searching for the best home care franchise company when you've already found it? When you franchise with Always Best Care, we will move you to the forefront of an industry that is experiencing phenomenal growth and is consistently ranked among the top franchise industries in the nation.
But what do you get when you invest in our home care franchise business? New Always Best Care franchisees have the unique opportunity to use our proven business model and incredible resources that come with the Always Best Care brand.
First and foremost, you'll get the support you need from the moment you request information from us, through the contract stage, to comprehensive training, and continuing throughout the lifetime of your business.
We will be behind you 110% with the professional know-how, operations and management systems, marketing campaigns, and technology to make sure your home care franchise is a success. By following the Always Best Care franchise model, you're paving your way to a rewarding career working in your community.
New franchisees also get:
Proven Training & Support
Always Best Care has a proven, successful training and support system that combines both corporate and local services. The Always Best Care training program, ABCUniversity, focuses on the operational activities of setting up, managing, and marketing your senior care agency. When you join Always Best Care as a franchise owner, the Vice President of Franchise Training, along with an Area Representative or National Director, will work with you during your extensive onboarding process.
You will receive three forms of training with Always Best Care:
Pre-Training: This phase of the training program includes a welcome to Always Best Care kick-off webinar, office set up, introduction to our caregiver training platform, and senior community and account management preparation.
Classroom Training: After pre-training, owners will participate in a five-day training program at Always Best Care's corporate headquarters in Roseville, California. This will include a review and discussion of key topics including operations, marketing, caregiver on-boarding, staffing, client management, and instruction on how to develop key strategic alliances in your territory.
In-Field Training: After completing classroom training, franchisees will participate in field training, which will be spent primarily with their coach at their location. This is designed to help new owners get off to a quick start.
You'll also receive guidance from Area Representatives or National Directors, who provide on-the-spot coaching, mentoring, and invaluable business-building advice. Both Area Representatives and National Directors provide initial training, field training, and ongoing support.
The powerful combination of corporate and local support enables you to navigate a clear and proven path as a new Always Best Care franchise owner.
Our Continuum of Care
The need and desire to age in place is a primary driver of the senior care industry. Always Best Care takes it even further by providing a "continuum of care." Unlike most other senior care companies, Always Best Care provides everything from a simple daily telephone reassurance program to compassionate in-home care, to more comprehensive home care (in select markets), and assistance in exploring and finding the right senior living options. Our continuum of care means Always Best Care franchisees have a series of revenue streams that all flow from the same referral sources.
Protected Referral Sources
You'll benefit from our generous territory policy, designed to protect every franchisee's marketing effort and all of your new client referral channels. By using our protected referral sources, you can broaden your potential market, allowing you to acquire customers both inside and outside your defined territory.
Assistance Obtaining Licensing
To help launch your business as quickly and smoothly as possible, Always Best Care also provides all the necessary contacts in your state as well as access to the nation's top health care licensure consultants to advise you on the most cost-effective and efficient procedures to earn your home care license.
Critically-Acclaimed Marketing Power
Our award-winning national marketing and advertising builds brand awareness and helps lower the cost of sales for your new Always Best Care franchise. Additionally, we generate leads that are distributed to franchise offices at the local level. As an Always Best Care franchisee, your business benefits from plans, programs, and materials that can be picked-up and used locally.
Right Place. Right Time. Right Now.
Sometimes making the right business decision come down to being at the right place at the right time. If you're thinking about buying a home care franchise, it's not just the perfect time – you're in the perfect place to start right now. Take the next steps towards a rewarding career in the senior care industry by downloading our FREE E-Book today.