What Makes Always Best Care the Best Senior Care Franchise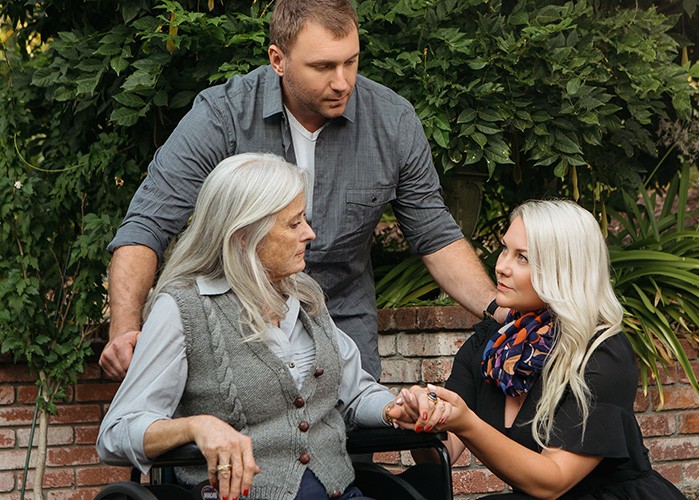 Always Best Care is the best senior care franchise opportunity on the market because we've put in the work to build a system that has been proven in communities nationwide. Our franchisees enjoy multiple revenue streams, low startup costs and protected referral sources. Read on to find out how those benefits make us the best home care franchise available.
Multiple Revenue Streams
Always Best Care franchisees enjoy the benefits of having multiple revenue streams. These three revenue streams include non-medical in-home care, skilled home care and assisted living referrals.
Non-Medical In-Home Care
This revenue stream is what Always Best Care is most known for. Our team of caregivers visit clients on a pre-determined schedule and provide them the assistance they need to live their day-to-day lives. These services include tasks like arranging appointments, preparing meals and mobility assistance.
Skilled Home Health Care
Not every Always Best Care franchisee chooses to engage with this revenue stream. But those that do hire a team of professional skilled nurses and licensed therapists who have the education and training to provide the more specialized care certain patients might need. These services can include post-surgery care, speech therapy, injections and medication management. Always Best Care is one of the only home care agencies that has the capabilities to offer home health care in addition to non-medical services.
Assisted Living Referrals
Always Best Care's assisted living referrals revenue stream is one more thing that makes this home care franchise opportunity so special. In addition to caring for clients in their homes, we help ease the transition from home care assistance to assisted living facilities. Our franchisees use their local contacts to find the best assisted living facilities for Always Best Care clients.
Low Startup Costs
As you consider franchising with Always Best Care, it's impossible to ignore the financial aspects of franchise ownership. Our franchisees experience low startup costs when bringing an Always Best Care franchise to their communities. In addition to being a part of the MinorityFran and VetFran programs, Always Best Care has the systems to keep franchising fees and costs as low as possible.
Our base franchise fee is $49,900 which includes your right to use Always Best Care in your city or town, your first brochures, business cards, contracts, Always Best Care shirts, a customizable website for your business and more. To learn more about Always Best Care's startup costs, reach out to us for more information.
Protected Referral Sources
Unlike other senior care franchise opportunities, Always Best Care makes sure that each franchisee is able to market to the referral sources in their territory, not just the clients in that area. This allows our franchisees to capitalize on their territories in ways that just aren't possible with other franchise territory models.
By protecting the referral sources in a franchisee's area, Always Best Care owners don't miss out on business just because a senior might live in the next territory over; we focus on the originators of the revenue, the referral sources.
Are you ready to be a part of the best senior care franchise? If so, start your Always Best Care franchising journey today by reaching out for more information.