Would You Recognize Signs Your Aging Parent Needs More Help?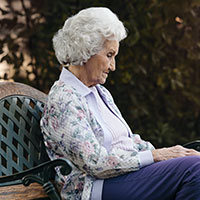 Changes with aging can come on slowly. One day your elderly parent may seem fine, but then you begin to notice they're a little more forgetful or unsteady on their feet. It can be difficult for seniors to admit and accept that they need help. They often view it as a loss of independence and don't want to rely on someone to do things they feel they should be able to do themselves.
Recognizing that your aging parent could benefit from assistance around the home can allow you to get them the help they need to remain as safe and independent as possible. Needing help does not necessarily mean they must move into assisted living or a nursing home. An in-home care provider may offer the level of assistance that is right for them.
Here are a few signs that may indicate more help is needed:
Messy home: Are there piles of clutter or stacks of unopened mail? Do the floors need vacuuming or counters need dusting? Falling behind with housekeeping and straightening the home is a common sign that daily tasks are becoming harder.
Poor hygiene: Does your loved one take showers less frequently? Are their clothes unwashed? Do they have trouble getting to or from the bathroom? A decline in personal care and grooming is something to be alert for.
Mobility issues: If you notice your senior has more trouble getting up from a seated position, navigating the stairs, or keeping their balance, that can make caring for themselves and their home more difficult. They may need one or both hands to steady themselves.
Weight loss: It may become harder to plan and prepare meals meaning your aging parent isn't eating as well as they should be. Is there spoiled food in their refrigerator, or a lack of fresh food? They may also be having trouble getting to and from the store to do their grocery shopping.
Memory problems: Dementia is common with aging, but it can be problematic if your loved one lives alone. They may forget to take their medication or take too much. Look for signs of past due bills they've forgotten to pay. Also take note if they seem more forgetful or confused when you talk to them or ask them to do something.
Isolation: Has your senior parent lost interest in things they used to enjoy and stopped going out or meeting friends? Do they spend a lot of time alone in their home? This could be due to many issues such as depression, forgetfulness, or poor mobility.
If your aging parent displays signs of needing additional help, family members may want to take turns visiting more often if possible. Partnering with an in-home caregiver can also be beneficial. They can visit as often as needed and during the times your loved one needs help the most. They can assist with wake up and bedtime routines, light housekeeping, organizing mail, planning and preparing meals, running errands, or attending outings. Plus, a caregiver can be a wonderful source of companionship and conversation.
Contact Always Best Care today at (855) 470-2273 to learn more about our wide array of senior services and schedule a free consultation. We'll help you determine the best way to support your aging parent's needs.