How To Make The Transition To A Senior Living Community A Smooth One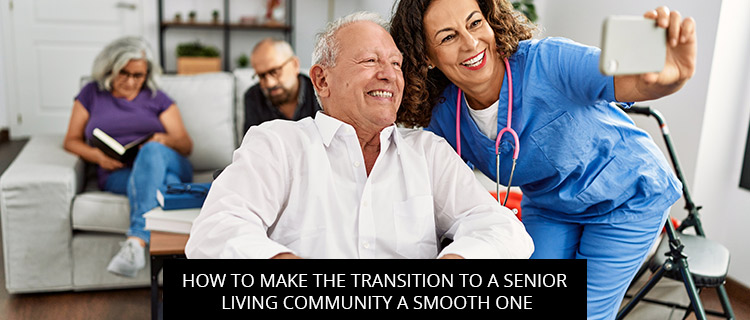 Moving into a senior living community can be difficult, but Always Best Care of North Columbus can help you with our senior living referrals.
Why Senior Living?
There are different types of senior living communities. Some are independent living communities, also called retirement homes. In these communities, seniors live among other seniors where they can easily socialize and do activities. The staff doesn't usually provide care to the residents, though they do manage cleaning and other housekeeping.
Other communities are senior care facilities, where the staff does provide care to the residents. Nursing homes are for people with high-level needs and who don't usually manage their own lives. Assisted living communities are for residents who require care but who can still manage their own lives. Memory care homes, also called Alzheimer's and dementia care homes, are for people with neurological issues that hinder their memories. Such seniors require specialized care.
These various long-term care centers and senior living communities make excellent homes for many elderly Ohioans. Not only do they receive care, but moving into these communities can ease loneliness and allow them to enjoy their social lives. They're great places for seniors who live in Central Ohio and for families who want to move their parents closer to them.
Senior Living Referrals
There are many senior living communities in Central Ohio. This is good. . .but it's also a problem. How do you pick the right one? How do you even know if your loved one needs an assisted living community or a nursing home? How can you compare all the different locations, amenities, and prices?
We at Always Best Care can help. With our senior living referral service, we can find the best community for you. We'll sit down with you and your family and listen to your healthcare needs. You can tell us about your preferences, where in Central Ohio you want to be, and what your budget is. Then we can recommend one or more communities that meet your criteria.
We can take you on tours of different communities, too. With our assisted living placement services, we'll get your loved one settled into the best community for them. And what's more, these services are absolutely free for you, our client.
Contact Always Best Care Of North Columbus For A Free Consultation.
At Always Best Care of North Columbus, we can help your family find the perfect senior housing solution for you in Central Ohio. But if none of these communities seem right for you, don't worry; we also offer in-home care. To learn more, please contact us via our website or by calling us at 855.470.2273.